He'll think twice before peeking during a game of Grounders again.
On the plus side, arresting students lets teachers and staff wash their hands of troublesome kids and spend more time making mojitos in the lounge. On the negative side, there's pretty much everything else. Take the 2004-2005 school year in America's dong, Florida: There were 26,990 school-related referrals to Florida's Department of Juvenile Justice, and 76 percent of those referrals were for misdemeanors, including assault (read: throw down at the flagpole) and disorderly conduct (read: being a teenager).
Not ridiculous enough for you? Okay, take Jackson, Mississippi, where only four percent of students arrested were suspected of felonies. To give you an idea of the misdemeanors the other 96 percent were arrested for, the school district was sued for allegedly handcuffing students to railings for violating the dress code and not doing their homework. You've probably read about a student getting arrested for spraying perfume, or for not wearing a belt, or for belching in class.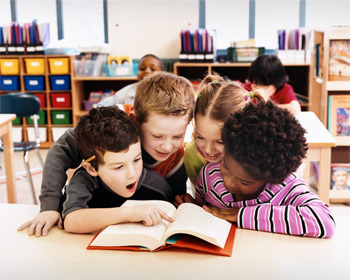 Digital Vision./Photodisc/Getty ImagesCriminals are a superstitious, unable-to-spell-that-word lot.
Criminals are a superstitious, unable-to-spell-that-word lot.
Shockingly, it turns out that needlessly pushing kids into the criminal justice system for making dumb mistakes can backfire -- students who are arrested are more likely to drop out of high school, and that tends to encourage crimes that are more serious than pouring milk on someone. And lest we pretend this doesn't have a racial component, it totally does.
But aren't some sacrifices worth it if the safety of our children is on the line? Yeah, about that. A criminologist who specializes in school violence concluded that "There is no evidence that placing officers in the schools improves safety." But at least kids are safe from the perils of serial wet willying.
lsantilli/iStock/Getty Images"We've got a hostile in the lunchroom spreading cooties everywhere. Bring that sonofabitch down, boy."