"Want peppers?"
"Let me check with my Twitter followers."
So suddenly, schools view police officers as great tools for enforcing rules against petty kid crimes like schoolyard fights and minor vandalism. You know, stuff that used to be handled with detention or making the offender write "I will not start a fight in the cafeteria just because Chad threw shade on my girl" 100 times on the whiteboard. Once cops came onto the scene, the schools realized there was a new and exciting solution to their disciplinary problems available: handcuffs!
ZouZou1/iStock/Getty Images He'll think twice before peeking during a game of Grounders again.
He'll think twice before peeking during a game of Grounders again.
On the plus side, arresting students lets teachers and staff wash their hands of troublesome kids and spend more time making mojitos in the lounge. On the negative side, there's pretty much everything else. Take the 2004-2005 school year in America's dong, Florida: There were 26,990 school-related referrals to Florida's Department of Juvenile Justice, and 76 percent of those referrals were for misdemeanors, including assault (read: throw down at the flagpole) and disorderly conduct (read: being a teenager).
Not ridiculous enough for you? Okay, take Jackson, Mississippi, where only four percent of students arrested were suspected of felonies. To give you an idea of the misdemeanors the other 96 percent were arrested for, the school district was sued for allegedly handcuffing students to railings for violating the dress code and not doing their homework. You've probably read about a student getting arrested for spraying perfume, or for not wearing a belt, or for belching in class.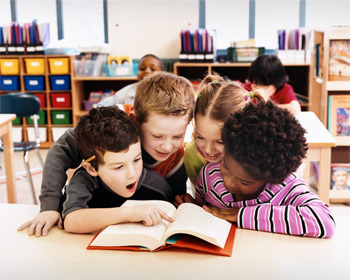 Digital Vision./Photodisc/Getty ImagesCriminals are a superstitious, unable-to-spell-that-word lot.