We can't imagine putting half the amount of effort into raising a child, much less a tiny salt maze ...
Motoi Yamamoto
He makes slugs solve this maze. If they touch the walls, they die.
... that will be utterly destroyed after only a few weeks. Yamamoto doesn't just invite the audience to completely annihilate his artwork -- he insists that they tromp through his delicate lines like a bunch of well-seasoned Godzillas.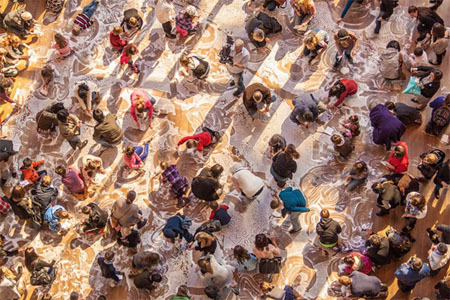 James Martin/The Mint Museum
Again, this only makes sense if he's marinating victims for his giant spider pet.