Roughly the size of a small dog, these guys are cousins of the Tasmanian devil. Being carnivorous, quolls generally pick off smaller animals such as lizards, birds, and other unfortunates.
Now meet the cane toad, an abomination of a creature whose heart is filled with poison, both literal and figurative:
Ian Waldie/Getty Images News/Getty Images
Appropriate for an animal that seems frozen in a look of permanent disdain.
The cane toad, being venomous, can usually kill the creature that consumes it. Granted, that's cool from a revenge perspective -- it's undoubtedly Inigo Montoya's spirit animal -- but it's ultimately not all that great of a deal for either animal involved, which is what makes it all the more incredible that scientists introduced the cane toad into the Australian quoll's environment on purpose.
Needless to say, it has unleashed something of a quoll holocaust.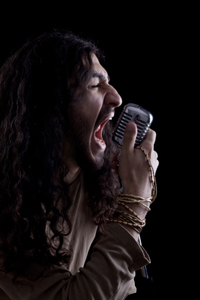 Photos.com
If "Quoll Holocaust" isn't a heavy metal band by the end of this article, we have grossly misread our audience.