In any other time, in any other place, this is where the ability to give a shit politely leaves the room, hops a Greyhound, and starts a new life somewhere far, far away. But not this time. This time the Azerbaijan security forces pulled the phone records to find out who some of these pop-traitors were and called them into police stations for questioning. The musical rebels were accused of being unpatriotic, and were even deemed "potential security threats" by the Azerbaijan authorities.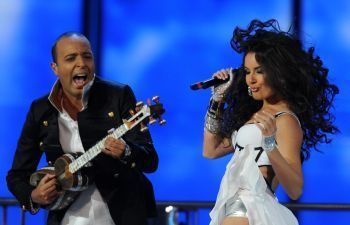 AFP / Stringer / Getty
"Not loving this is equal to terrorism."
And rightfully so. God forbid they buy a One Direction song on iTunes and bring the whole country to its knees.