Either way, the creature was sealed inside and delivered to the home of the unfortunate breakfaster in the most unlucky series of events to befall a German person since the girl from Run Lola Run got killed in the first five minutes of The Bourne Supremacy.
The official assessment of the food safety representative called on to investigate the situation was that it was "an unusual case," and we should sincerely fucking hope so. We're not sure what bleak crag-scarred landscape the Mini-Zimtie production facility rests on, but apparently it's deep enough in the Black Forest for the desiccated corpses of Halloween animals not to raise any alarms in Quality Control.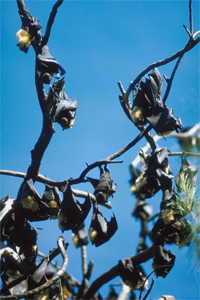 Jupiterimages/Photos.com/Getty Images
"Well, there's your problem. Those aren't blueberries."