If you want to be a truly informed voter, then you will examine all the candidates' records, listen to their speeches, and watch them debate. Or, much more realistically, you won't do any of that, and your vote will be determined by a coin flip on Election Day. Which is why I'm proposing a new way to decide: by finding the one item for sale in a candidate's online store that best exemplifies why they're so shitty. Once you get past all the generic bumper stickers and pins, you might come across a Horcrux containing a shred of a candidate's rotten soul -- and it can be yours for a mere $100 donation.
Marco Rubio's "RU(BAE)O" T-Shirt
marcorubio.com
Rappers have been using the word "bae" since 2005, but it really took off in 2012. Considering it is now 2016 and a potential GOP nominee is using the word, I think we can say that bae is officially dead -- just like how nothing has been "phat" since 1999, and things stopped being "groovy" when RFK was assassinated. Slang isn't just the way young people of every new generation communicate; it can also be a trip wire that sets off alarms in a person's head when an older person is trying to disguise themselves as one of the cool kids.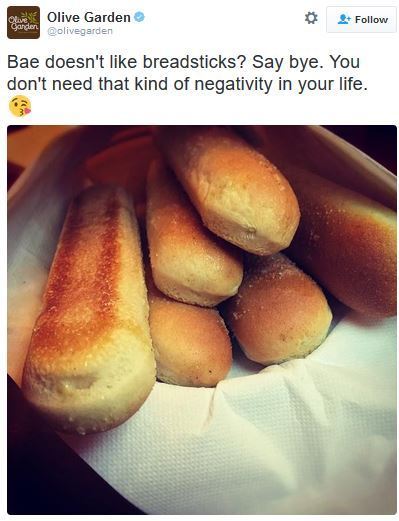 twitter.com
"Word to our homies! Our ravioli is on fleek!"
That's the problem with Senator Marco Rubio's "Ru(BAE)o" T-shirt. With it, he's trying to convince America that he's the super-cool young hotshot senator who'll get the kids out to "Rock the Vote" come November, just like Obama did in 2008. The problem is that Rubio is completely devoid of even a shred of Obama's charisma, charm, and youthful exuberance.
Politicians generally aren't cool. That's especially so for Republicans, who usually seem like human versions of the town that hates dancing from Footloose. When people think of modern cool, they usually don't think, "Oh, those guys who hate gay people and want to control women's access to personal medical decisions? They're awesome! I love it when they whip and nae nae while gerrymandering minority communities into irrelevance!"
salon.com
At least it explains the constant need to rehydrate.
The very groups the GOP is alienating are the arbiters of modern cool. Hip-hop slang twisted and tortured into puny slogans will not convince them you give a shit about their well-being.
Jeb Bush's "My Dad" T-Shirt
jeb2016.com
Poor Jeb. He was a deer frozen in the headlights of Donald Trump's gold-plated 18-wheeler from damn near the moment his campaign got underway. Before his online store became a headstone for a spectacularly pathetic presidential run, one could find a T-shirt that read, "My dad is the greatest man I've ever known, and if you don't think so, we can step outside."
Damn, you know what? A lot of stuff was said about Jeb having low energy on the campaign trail and needing to distance himself from the Bush name, but good for him. This was obviously a snappy debate remark or town hall retort that morphed into a rallying cry for his campaign.
Except there's no evidence of Jeb having said that to anyone before the shirt was up for sale. That's ... bizarre for a message that aggressively specific, right? Jeb, now that you have the free time, I'm begging you to answer this: Who the hell were you threatening?!

Even his logo was an unnecessary verbal assault.
There's an instinct to shout "NO ONE TARNISHES THE NAME OF MY DEAR OLD PAPPY!" like a cowboy reaching for his six-shooter when a parent is being defamed. But no one did that. And if Jeb's horrendous family legacy really was his biggest weakness, then WHY DID HE PRINT HIS WEAKNESS ON A T-SHIRT?!
Achilles didn't wear a sock with a bullseye on the heel that said, "Aim Here To Defeat Me." Darth Vader never wore a T-shirt with the Death Star's lone exposed vent on it. With one shirt, Jeb Bush turned himself into an uninspired video game boss with an easy-to-spot weak point. During his final debate before he dropped out, Trump hacked and slashed at that weakness until Jeb's political career died.