Unless you remember the War of 1812 in vivid detail, you've probably never sat through an episode of The 700 Club. For those of you not between the ages of "get off my lawn" and "resurrected pharaoh," The 700 Club is a syndicated TV show that's been on the air since 1966. The program is usually hosted by 83-year-old televangelist, 1988 presidential candidate, noted Lich King Pat Robertson.
Most of what happens on The 700 Club doesn't make for riveting television -- it's just a talk show with a fundamentalist Christian slant that lost its cultural cachet years ago. But boy howdy, does the media love itself some motherfucking 700 Club.
Christian Broadcasting Network
You can add this to Geraldo and Donald Trump under "'80s icons the media mistakenly think people still listen to."
That's because every so often, Robertson tromps in front of the camera and yells zany shit like the 2010 earthquake in Haiti was caused by a Satanic pact, and gay people are responsible for hurricanes and 9/11. The news loves this because "Pat Robertson Says [Insert Statement Baffling Enough to Give a Medieval Monk Pause Here]" is a story that writes itself. The 700 Club probably loves this because they get to pretend to be relevant again. It's win-win for everybody and nobody!
And Pat's chestnuts have become weirder as he grows more wizened. In the past month or so, Pat's made the headlines for his musings on everything from transgender people (they're sort of OK) to practical haunted house advice (burn it down, just kidding, but for real, move) to video game murder. ("If you're murdering somebody in cyberspace, in a sense, you're performing [the sin], whether you like it or not.")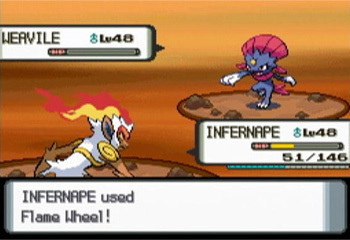 Nintendo
This essentially makes all you Pokemon players worse versions of Michael Vick.