13 Actually Cool Things Celebrities Did with Their Nepo Babies
Any kid looking at surface-level show business would want to be involved. It's make believe meets winning the lottery. Well, if mommy or daddy just happened to be deep in "the biz" (just puked a little typing that), then you've got a golden ticket to the chocolate factory, nepo baby! And not to say that all celebrity spawn are itching to get in. Many celebrities try to shelter their kids from the entertainment cesspool. Just sayin'... It can be a pretty enticing path, but there are some pretty cool ways in, and that's why we're here.
Many of us have dealt with daddy's boy on the job, and he can be hard to take seriously. Although incredibly entertaining, the Roy kids on Succession are the greasiest examples of what not to do. Not us, though. See, we're all the sons and daughters of the late, great Cracked founder, John Cracked, and we couldn't be happier that Daddy C got us in the mix. R.I.P, King. Here are 13 other cool projects that celebrities got their little nepo babies involved in.
The Apatow's keep it in the family.
Was one son jealous that the other's book became a movie?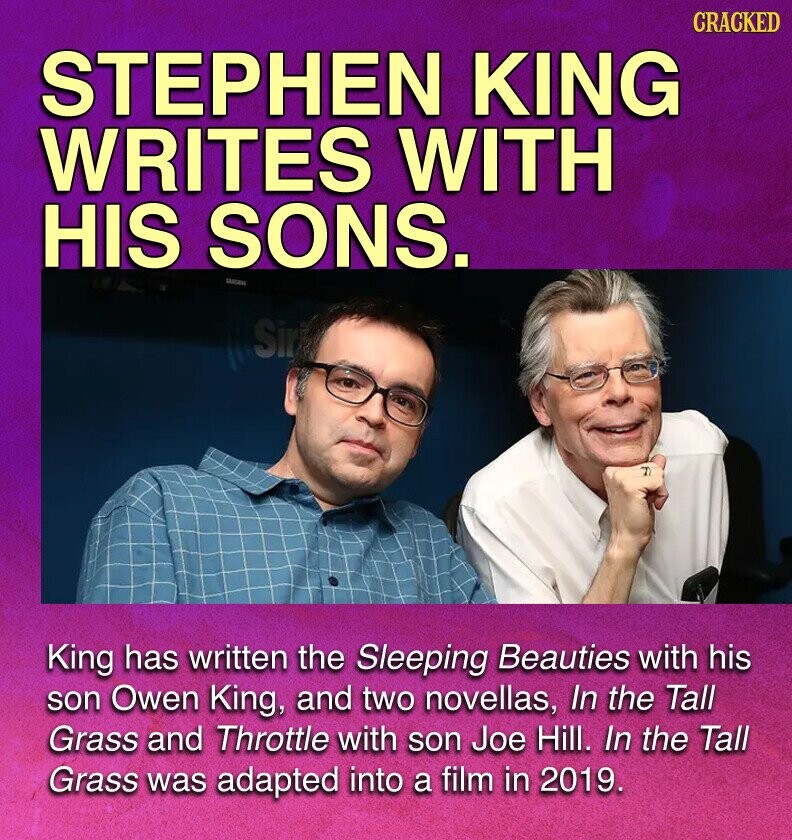 Maybe I can have groundbreaking ideas like my old man.
It seems like they have a much better off-screen relationship.
A Happy Madison production… Obviously.
The father/son duo who shopped around a hit sitcom together.
And to you my son… I pass down the Muppets.