15 Ridiculous Current Events That Make Us Yearn For A Bygone Era
Ah, the world of 2023. It's a strange, strange place. A place where Satan's got your back with an abortion clinic, a place where you can shoot down a balloon with a gun, a place where groundhogs are replaced by kids, a place where a Congresswoman complains about her salary, a place where steering wheels can fall off while you're driving, a place where contestants are left shivering in a hanger, a place where election conspiracists get caught committing voter fraud.
A place where a 72-year-old janitor gets locked in a cell with no food or meds, a place where a guy sues a woman for $3 million after she turns him down, a place where people regret voting for Brexit.
It's a wild world out there, and it's only getting wilder. So, buckle up, because here's a list of some of the weirder things that have happened in 2023 so far.
Well, that's one way to end an interview.
Racism doesn't pay.
MLK said it best?
Oops, looks like we made a mistake?
Friendzoned and litigious.
72 and locked up with no food or meds, but at least she had... water from the tap?
Oltmann's 'election conspiracies' come full circle.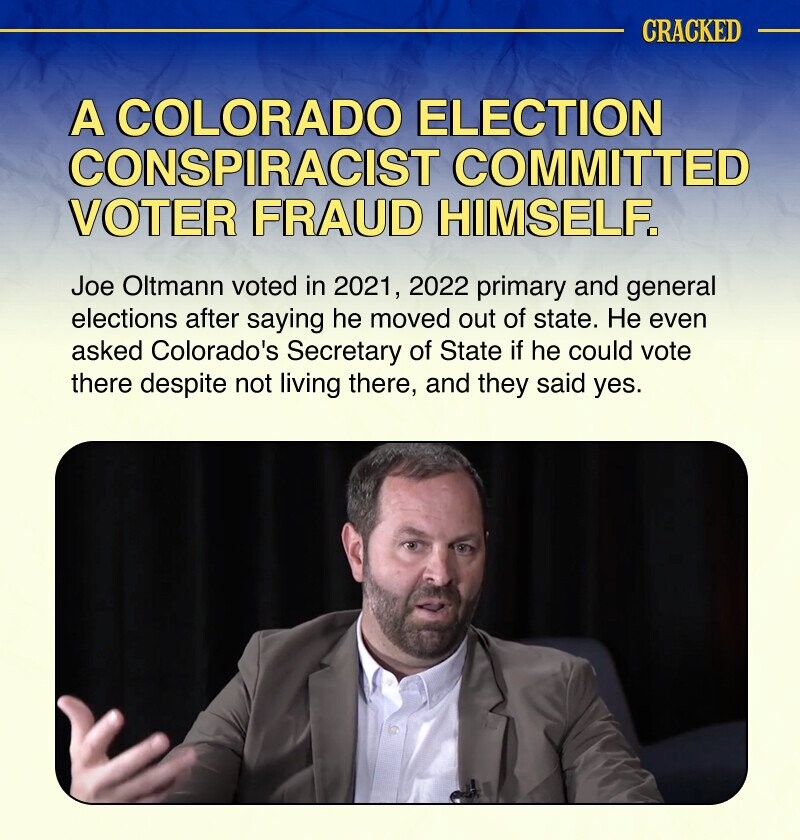 Another wheel-less ride on the highway of life.
Apparently, she's doing all this for altruistic reasons.