15 Annoying, Confusing, All-Around Ridiculous Examples of Celebrity Activism
In Dave Chappelle's 2004 special For What It's Worth, he joked about an MTV reporter asking Ja Rule his thoughts on 9/11. What seemed ridiculous at the time has slowly started becoming the norm. And yes, celebrities have promoted various causes for decades now, but in recent years Covid, BLM, and the #MeToo movement have had celebrities speaking out a lot lately. Some of it, sadly, is frighteningly unaware and out of touch.
They tried, bless their hearts (and we mean that in the Southern way). They really tried. We're not trying to fault anyone for seeing a noble cause and taking action, but maybe these celebrities should've taken a minute to think, "Is this really the best way to help the cause?" Whether they sang, wore a dress, or even abstained from social media for a whole day, they helped give us these 15 annoying, confusing, and downright ridiculous examples of celebrity activism.
Ellen "safely" made crass jokes from her mansion.
I better screenshot and post about this two digit donation.
We all know actors are dramatic, but "I Take Responsibility" was too much.
The Kanye West Foundation had a pricey administration.
Band Aid's "Do They Know It's Christmas?" did zero research.
Imagine a world with less awareness and more action.
Lamar Odom & Khloe Kardashian's failed charity, "Cathy's Kids."
Hear that Facebook? We're not gonna use you for a day.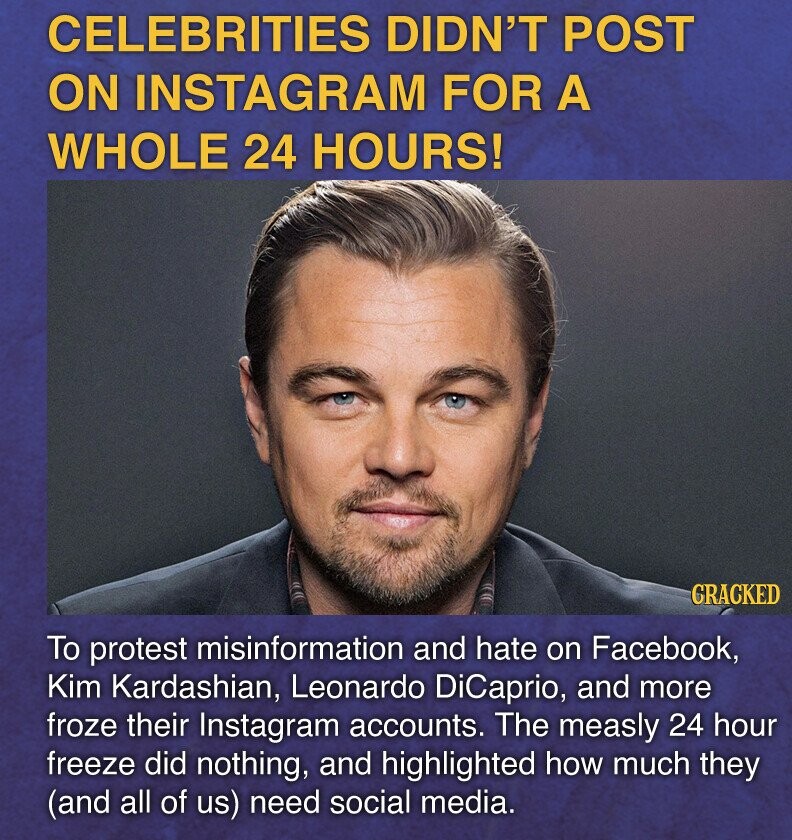 Ricky Gervais would've had a field day at the 2018 Golden Globes.
Elizabeth Banks and famous pals sing acapella for Hillary Clinton.
Lady Gaga's Born This Way Foundation was a vanity project.