25 Headlines Straight From The Horse's Mouth
Robots are becoming increasingly realistic, which has led to many companies pledging not to weaponize them. Boston Dynamics is one of these companies, and issued a statement saying they will not support the weaponization of their products. This comes as part of an open letter by several robotics companies highlights the erosion of consumer trust in robots as among the reasons not to allow them to be used as weapons. And in totally different news, the white nationalist incel cult known as America First was recently shaken up when their treasurer left leader Nick Fuentes's basement and got himself a girlfriend. Jaden McNeil denounced the group as a cult, and this news – unsurprisingly – sent shockwaves through it. On the other hand, and in only marginally related news, Aretha Franklin's FBI file was finally revealed after 40 years of surveillance and it contains some shocking phrases, including "pro-communist," "hate America," "radical," and "Black extremists" – not that we were expecting a great deal of the FBI, but still.
'I'd eat an Indian': rivals seize on unearthed Bolsonaro cannibalism boast
San Antonio police officer fired after shooting teen suspect in McDonald's parking lot.
Kanye West Locked Out of Twitter Following Anti-Semitic Tweet.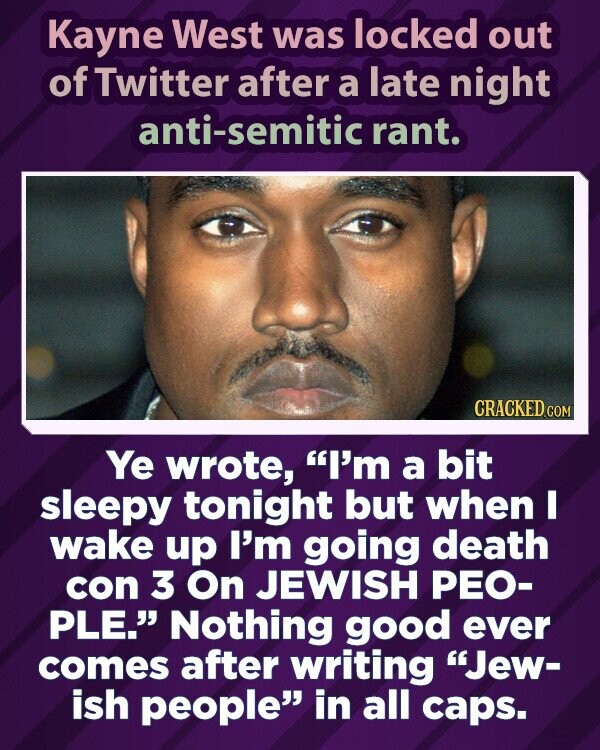 Arizona GOP Secretary Of State Candidate Insists 'Deep State' Google Is Blocking His Website.
British Cycling announces Shell sponsorship. The oil company Shell. Who drill for oil.
California officers pull over giant Idaho potato for being too heavy'.
Officer injured during fight at Mesa doughnut shop.
S.F. now has a fine-dining restaurant for dogs with $75 tasting menu.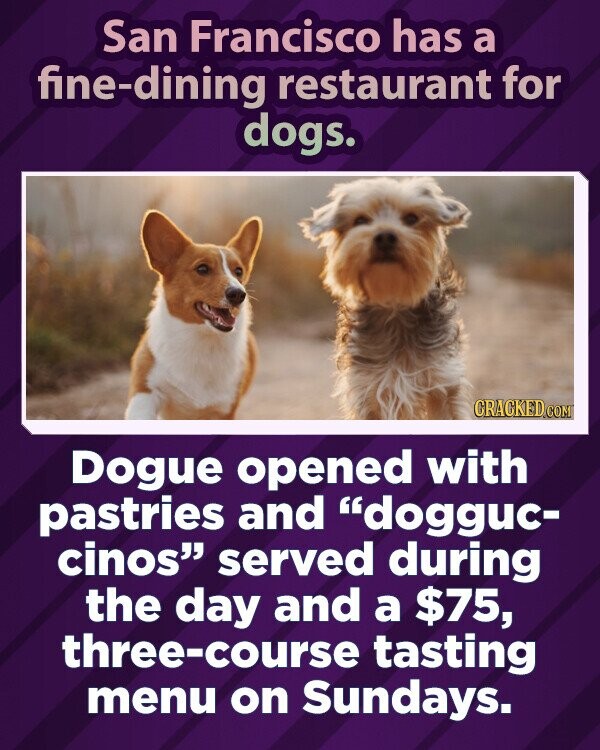 Baldwinsville Superintendent arrested for drunk driving after he was spotted crowd surfing at HS football game.
Ozzy Osbourne Launches His Own Line of Beauty Products.
Northeastern mistakenly sends out 4,000 acceptance letters to law school applicants.
Video of Mississippi day care staff scaring, chasing toddlers with Halloween mask outrages community.
This Tiny Canadian Town Has a 17-foot-tall Statue Dedicated to Cheetos Dust.
White Nationalist Incel Cult Rattled As Treasurer Gets A Girlfriend.