20 Screaming Facts That Really Mended Our Fences
There are many interesting and sometimes shocking facts in the world. Some enjoy this list of interesting facts and will read it for pleasure, while others may be put off by the many facts and will skip down to the next list of interesting facts. However, I feel that it would be remiss not to offer a few facts that may amuse, entertain, or even startle you. I hope that you are entertained as you read, but I also hope that you learn something. These facts are written in an unusual format, so that you will need to scroll down the list to find some of the facts. As you scroll, you may find yourself wondering who made the list, and why it is written in such a strange manner. You might also be wondering where this list was made, and if anyone has made a list like this before. Well, enjoy this list of interesting facts!
A pregnant woman loses brain weight.
"The Matrix" used guns made specially for the film.
John D. Rockefeller was as rich as a Rockefeller.
Cashews are in the same family as poison ivy.
Daniel Craig had to help finish writing on one of the Bond movies.
Wallabies eat poppies and hop in circles while high.
The sand octopus can't change color, so it makes a house in the sand.
Huichol Indian men feel the pain of childbirth with ropes around their testicles.
A gallon of seawater can produce as much energy as 300 gallons of gasoline with fusion.
A Stasi informant was married to a German politician.
Iceland didn't have TV on Thursday until 1987.
A town in China was made to be a replica of Paris.
An arts and crafts toy for kids was recalled when it left children comatose.
P.T. Barnum created a copy of a giant statue that wasn't really an ancient artifact.
AC/DC's 'Back in Black' album is used to tune other bands' sound systems.
AT&T miscalculated how many of their customers could spell.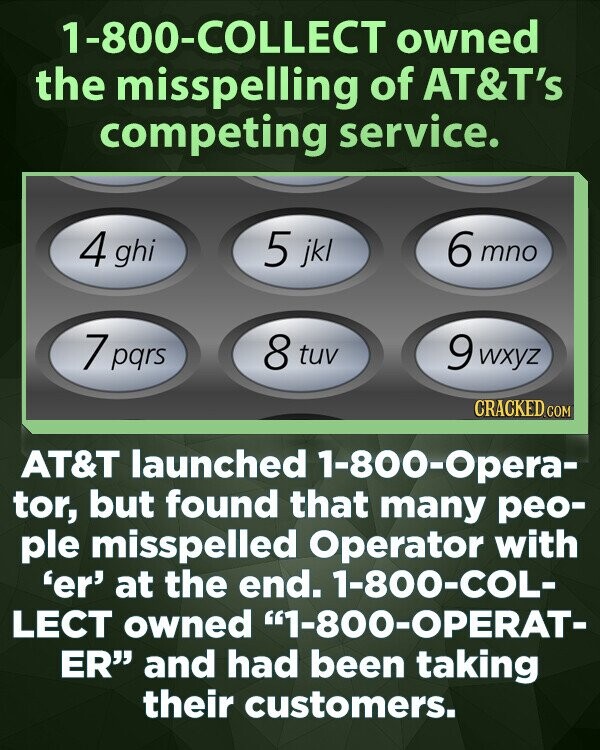 An exploding star in 1006 AD was brighter than Venus.
A sausage kitchen in Germany has been in operation for 900 years.
Genghis Khan had his daughters take over rule in allied nations.
Scotland Yard employs people that are really good at remembering faces.