25 Top Stories That Put The Whole World on Blast
The odd factoid's life consists mostly of two parts, both of which are filled with boredom. In their first part of life they spend most of their time wandering aimlessly through the countryside. This is where they are born, and it is also where they eventually die. It is a simple matter for a group of odd factoids to amass in a large enough number so as to be able to attack other odd factoids, as they are a simple and rather dim-witted sort of being. This is what happens in their second part of life, when they enjoy this list of interesting facts. Odd factoids are not intelligent enough to notice that some of them are slightly different from others. It's an important fact about them that they don't think anything is different. If they were to think that anything was different, that would imply that some of them were more different than others, and so they'd have to admit that they were less different than the others. And then they wouldn't be so different anymore.
The Choco Taco, Ice Cream Snack of American Summers, Is Discontinued.
Fancy Feast Opens 'Gatto Bianco' Pop-up Restaurant for Human Diners.
Social media is baffled by how much law students had to pay for food during a recent bar exam.
Golfer Hubbard, angered by tee shot, sinks hole-in-one.
Polish museum asks public to stop having sex at the museum.
McDonald's on Shelburne Road evacuated after employee threw live ammunition on grill.
Anti-vax dating site that let people advertise 'mRNA FREE' semen left all its user data exposed.
GOP Witness Says DC Burns Aborted Fetuses for Electricity.
Florida Man Accused of Driving to Space Force Base in Stolen Truck to Warn of Aliens.
Member of Japanese macaque gang terrorizing local humans caught & killed.
Cats classified as invasive alien species by Polish scientific institute.
New York City store locks up Spam in plastic case amid crime spike.
DIY Collective Embeds Abortion Pill Onto Business Cards.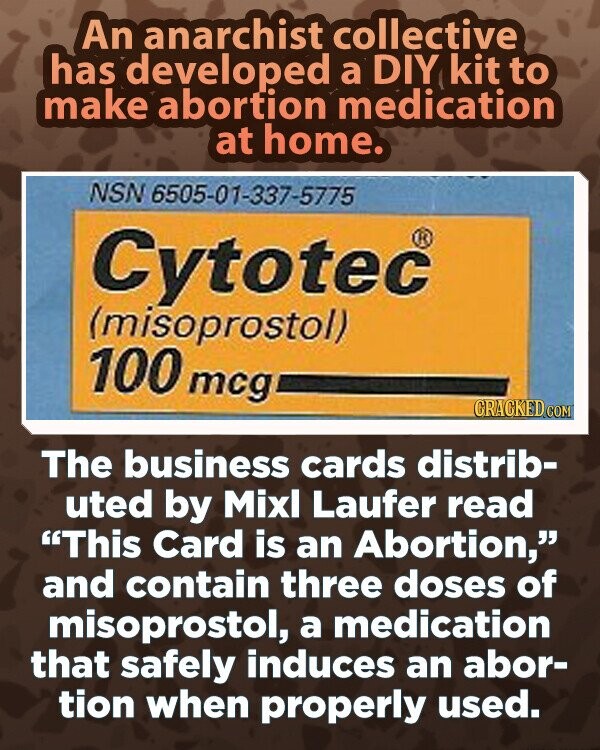 Social media trend encourages people to steal Kia, Hyundai cars using USB cables.
Wildfires Are Setting Off 100-Year-Old Bombs on WWI Battlefields.
A Chinese restaurant patron discovered 100 million year old dinosaur footprints.
Chick-fil-A Is Asking for 'Volunteers' to Work for 5 Chicken Sandwiches Per Hour.
Passenger fined US$1,874 after two undeclared McMuffins found in luggage.
NYPD touts seizure of toy gun deemed 'air rifle' on West Shore.
Cable company charges deceased customer for her own murder.
Video shows deputy baptizing suspect instead of taking her to jail.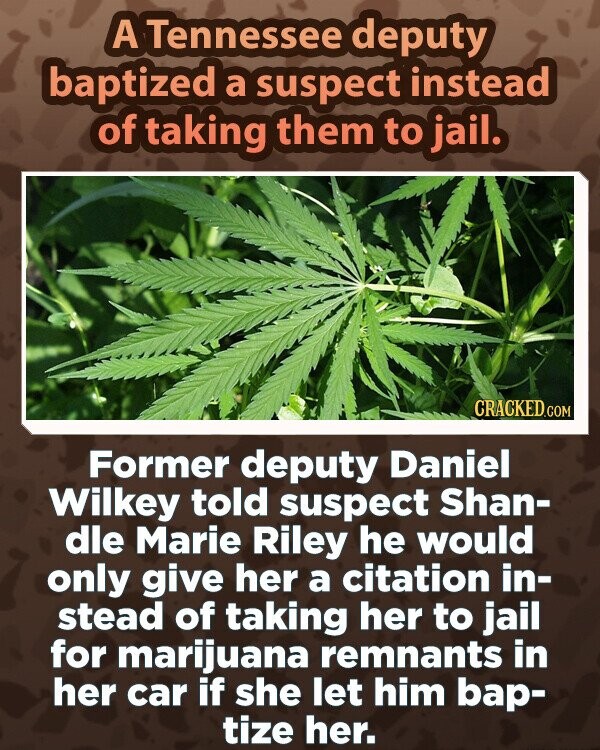 FedEx box containing suspected murder victim's body has been missing for 3 years.
San Francisco man gets red zone parking ticket after curb was repainted while his car was parked.
Drake defends his short private jet flights – by saying plane was empty.
Alabama prisons say reporter's skirt too short to witness execution.