15 Better-Than-Most Facts That Really Roasted Our Marshmallows
I enjoy this list of interesting facts very much and think you will, too. There are hundreds of thousands of facts of which I am aware. Of these, I have selected the most fascinating and most entertaining ones, which, I think, will surprise, intrigue, amuse, or astound you. The first one is: When you are told that it is raining outside, but it is a bright sunny day, your brain tells you that the information coming in is wrong. That it must be raining because there is a wet patch on the carpet in front of the door. You do not see the dry patch of sunshine on the ceiling above your head, because the sun is out. This is how your brain works. If your brain tells you that you are not at home, then you are not at home. If you are not at home and you hate this list of interesting facts, then you are not at home. If you are at home, you are at home. Uhh … wait, sorry, that's something from the wrong universe. Anyway, here's the real list:
Cleopatra got a tax break for Mark Antony's friend.
Yakuza comes from the worst hand in the card game Oicho-Kabu.
Mi5 used the equivalent of the Girl Scouts to deliver messages.
The brightest comet in history hit the atmosphere after Caesar's assassination.
A retired man has been quoted over 100 times by news outlets by making things up.
Youtube helped an Olympian learn proper technique.
Popeyes gave Beyonce a card for free food, for life.
North Dakota wasn't a state until 2012.
Cats won't drink water near their food.
Fish, grass, and old newspapers can be made into vodka.
Guillaume Le Gentil lost everything tracking Venus in the 18th century.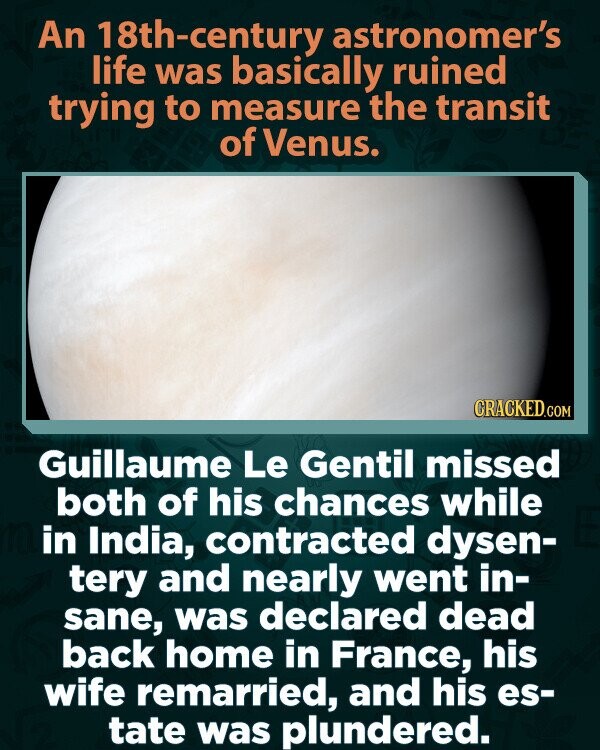 Bruce Lee could kick our butt and Cha-Cha real smooth.
Ants can survive being microwaved.
A Texas professor failed his whole class and quit.
A basketball player wore inexpensive shoes to prevent robbery.