20 Outstanding Facts That Had Us Jumping For Joy
My name is Rudeus Greyrat. I enjoy this list of interesting facts, so I am going to list a few more interesting facts about me. I am sixteen years old, which makes me the same age as my cousin Elinalise. That means that I am not allowed to get married for another eight years, but I have never found anything all that interesting about being sixteen. I enjoy reading books. In fact, I like them a little too much. If I read one book too many, it feels like my brain begins to shrivel up. It gets so that I can only think in short bursts, and I start making stupid mistakes, like getting lost in my own house. When I was little, I always wanted to be an adventurer. I was convinced that if I could just find my way to a dungeon and defeat some monsters, I would become a hero. It turns out that dungeons don't tend to hire adventurers who are sixteen years old. Anyway, please enjoy this list:
A parasitic ant will infiltrate a fire ant colony and replace their queen.
Painless Parker was a dentist hated by the ADA.
ESPN had a $300 sports phone.
The "Rabbit of Caerbannog" is based on a carving on the Notre Dame Cathedral.
Your FBI agent really does care about you.
People pay to be kidnapped.
The former CEO of Coke was the first to become a billionaire by not being a company founder.
A man tried to bungee jump off a bridge onto a passing cruise ship.
Missouri tried to solve their dust problem and accidentally caused an environmental disaster.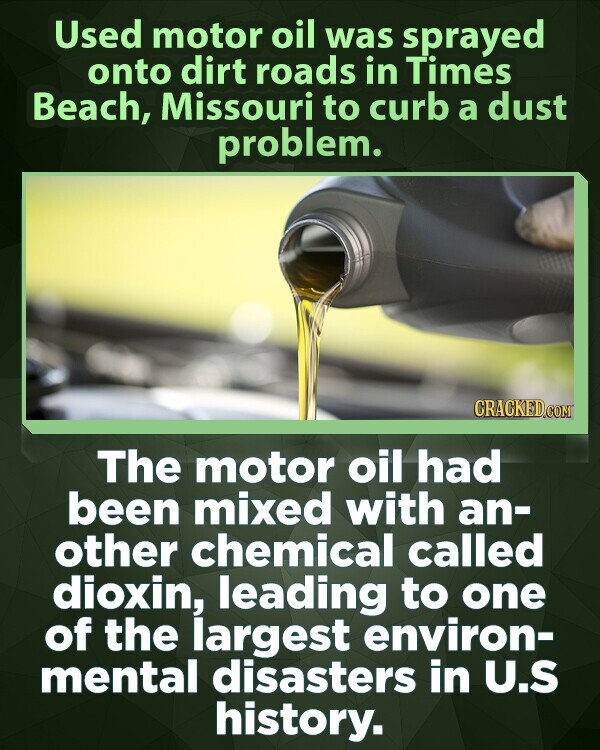 A delusional disorder exists where a person thinks they are a cow or ox.
Clam spit makes a rare silk that only one person knows how to process.
People suffering hypothermia will disrobe and start to burrow.
Astronauts burn up their dirty laundry in Earth's orbit.
The Sonic Hedgehog gene is responsible for extra toes on cats.
New Zealand's Blue Lake is the clearest in the world.
A WWII pilot was chased around their plane after making an emergency landing in Kansas.
A gun that took pictures when you pulled the trigger was invented in 1938.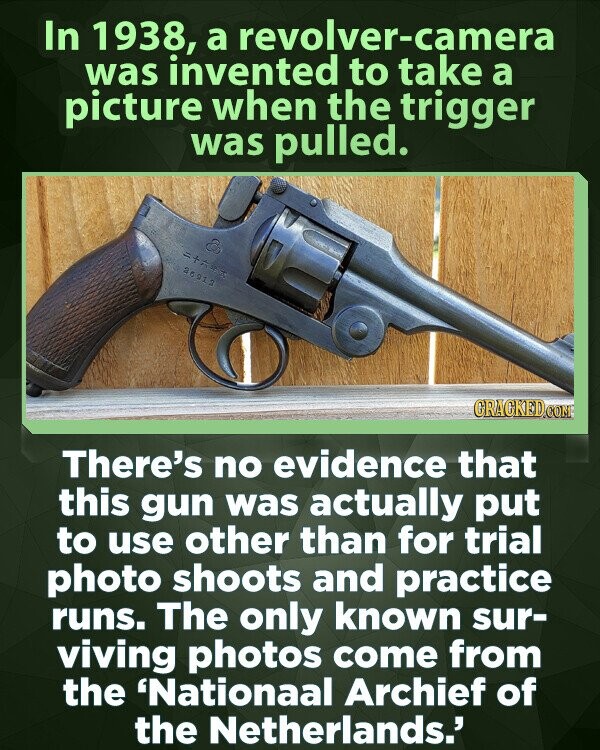 Katie Melua gave a concert at 303 meters below sea level.
Zildjian cymbals were created by an alchemist.
Nashville was the first Southern US city to establish a public school.