15 Animal Facts That Are Too Wild To Tame
The monster swarms have gotten worse over the last year. The government doesn't even know about them, but I'm pretty sure they're coming from another dimension or something, because they're so big and fast.
There was one swarm that got into a town, and they were just eating people alive. I saw it on the news, and then the military started dropping bombs on it to stop them. But it wasn't enough. So we had to do it ourselves. We had to go out there and get eaten by these creatures, so that the military could come save us. We had to die for their freedom.
I've been trying to find a way to kill these monsters for months now, and I finally came across this book. My heart leapt when I saw it -- finally, something that could give us the edge we need in fighting the monster swarms. But, even though, the title said it was about fighting monsters, when I opened it, there was a list of fifteen facts repeated over and over. It went ...
Cockroaches can be used to relieve pain from a wound.
Gators use rocks in their belly to stay under the water.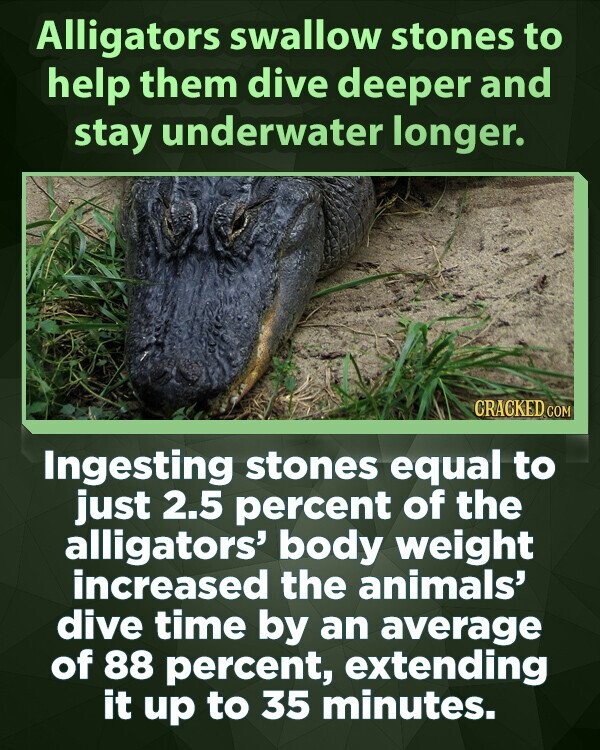 A greyhound racing stadium featured cheetahs in the '30s.
Whale calves put on 10lbs an hour.
Birds cannot get guac on the side.
Ostriches have bigger eyes than brains.
The rock hyrax is related to the elephant.
Eagles can make a meal out of animals as big as deer.
One bird stayed up in the air for 200 days straight.
Clams can decide which mate will be the male and which will be the female.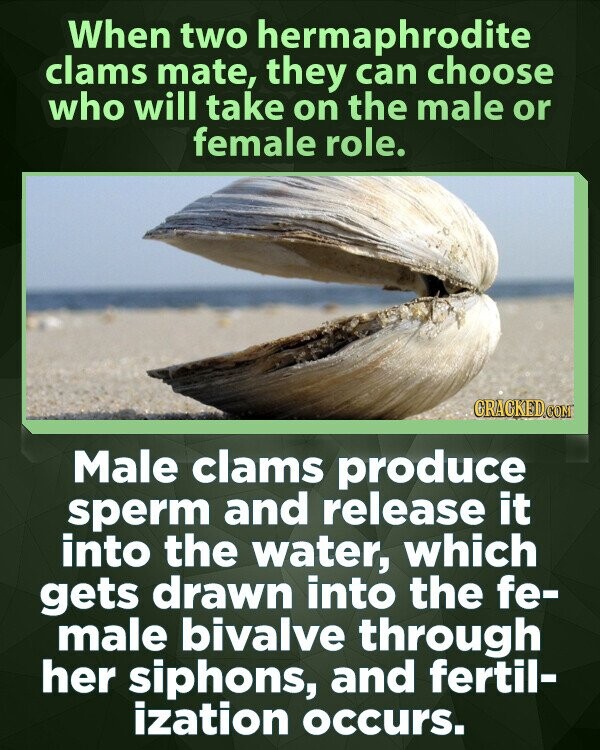 Bonobo apes are all bisexual, and they love it.
Woodpeckers peck nearly faster than a typical camera can record.
Tuna can swim 100 miles in a day.
Snails can hibernate for three years when the weather isn't cooperating.
The kangaroo rat can go 10 years without water.