15 Now-You-Know Facts That We Won't Kick Out Of Bed
"It's the first day of spring," said Mrs. Jones, her voice as sharp and hard as a needle.
I was at work that morning in our kitchen, making sandwiches and cleaning out the fridge when I heard Mrs. Jones call me into the hallway. I'd been working there since before Christmas, so she knew me well enough to not have called me into the hall without reason. "Come in here!" Mrs. Jones commanded, but her tone of voice made me feel like she didn't want me to hear what she had to say. "I'm going upstairs now." Her tone softened as she went up the stairs to our bedroom. I could hear the sound of water running from inside the bathroom.
"What's wrong?"
"Look," she pointed.
The bathtub was full, and words were forming in the water on their own. They eventually spelled out a list of fifteen facts, and the list started with ...
Japan masked up long before Corona.
The Queen has a singing novelty fish in her summer home.
The fastest cosmic ray ever observed was called the Oh-My-God particle.
There really AREN'T enough hours in the day.
Border Collies in Chile are helping spread plant seeds.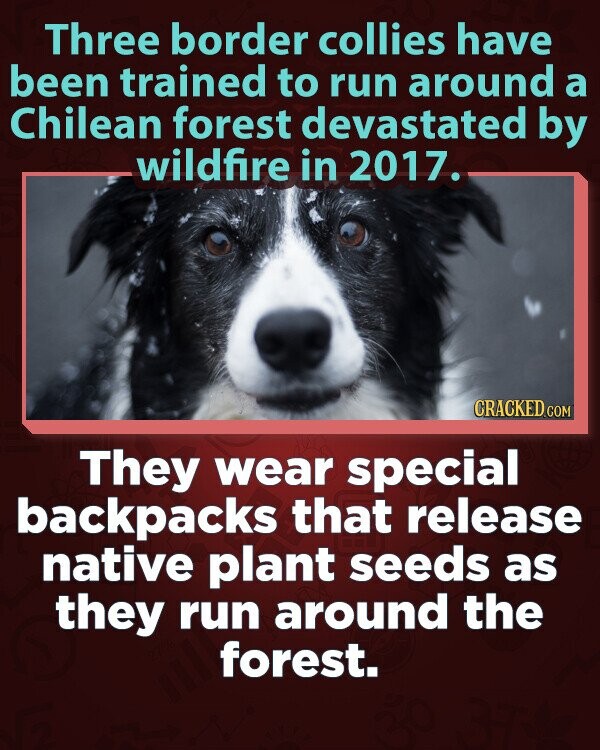 'A Nightmare on Elm Street' is inspired by true events.
'N SYNC was going to appear in Star Wars.
Sam Jackson's mom pulled a "Fresh Prince" on him.
An aquarium shark puked up a human arm.
The CIA assassinated an elected official.
Aerosmith earned more from a video game than records.
"Let It Be" was written for Aretha Franklin.
Jimmy Fallon is an actual psychopath.
Google is no longer the "don't be evil" company.
There are 5 Olympic sports the US has never won a medal for.