15 of the Best (and Worst) TV Shows We Never Got to See
Seinfeld, Community, The Sopranos... Pretty much every show to have ever gone on TV has gone through a pilot phase. In much the same way that those all have lights, and sound, and PAs and film things with people who recite lines, and are shot on sets that increasingly rarely have donuts, they are the same in they all started as pilots that have to be produced, cast, shot, and then greenlit by studio big shots in expensive suits (who a lot of the time are there because they're related to other studio big shots in expensive suits).
So, in that way you could say that this show about a transgender, mandolin-playing Dracula is identical to character drama and Emmy award winner Jason Bateman's favorite play, Ozark. The only real difference is the amount of episodes in the former's seasons, which is (tragically) none.
The best and worst of television are on display during pilot season. This is just a sample of it.
North Hollywood
Neighbors
Mockingbird Lane
The Farm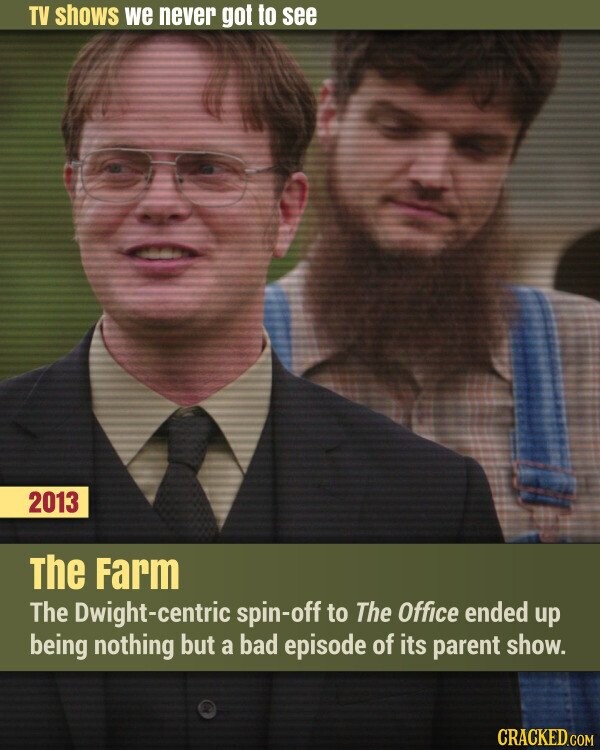 Heat Vision and Jack
Wonder Woman
The Adventures of Superpup
Ripper
Star Wars: Detours
The Orson Welles Show
Star Fox
Murder Police
Carrie
Archie
The Three Stooges Scrapbook
Scroll down for the next article