15 Facts That Really Buttered Our Biscuit
The sun was high overhead by the time they reached the edge of the city. It wasn't that it was hot or anything; it was more the fact that the sun shone directly on the top of their heads. They were all dressed head-to-toe in protective gear, but the heat from above still managed to seep onto their bodies like water down the back of a neck. Their skin felt clammy and sweaty, and there was no shade in sight. It made it hard for them to walk. The group had been walking since early morning, but they hadn't seen anyone else since then—at least not in a while.
They walked in silence now. Not even a whisper could be heard among them; the silence only broken occasionally by an uncomfortable groan or sigh.
"Look!" A young girl shouted, pointing towards a sign.
"Finally!" The bearded man behind her said, trembling with excitement.
They approached the sign, dense with writing. On it were written these fifteen facts:
Liquid helium does not obey the laws of physics.
A plane stayed in the air for more than two months.
An inmate escaped his execution only to die the same night anyway.
South Korea tried to stop people from jumping off a bridge, but just made it worse.
There's a form of custody where the kids don't have to live in two houses.
The Aztecs thought the Spaniards stank.
Wild bison in Yellowstone wash their butts before a date.
A hockey player donated his jersey for "Ferris Bueller's Day Off."
Tomatoes killed people in Europe from lead poisoning.
Praying mantises have a single ear on their chest.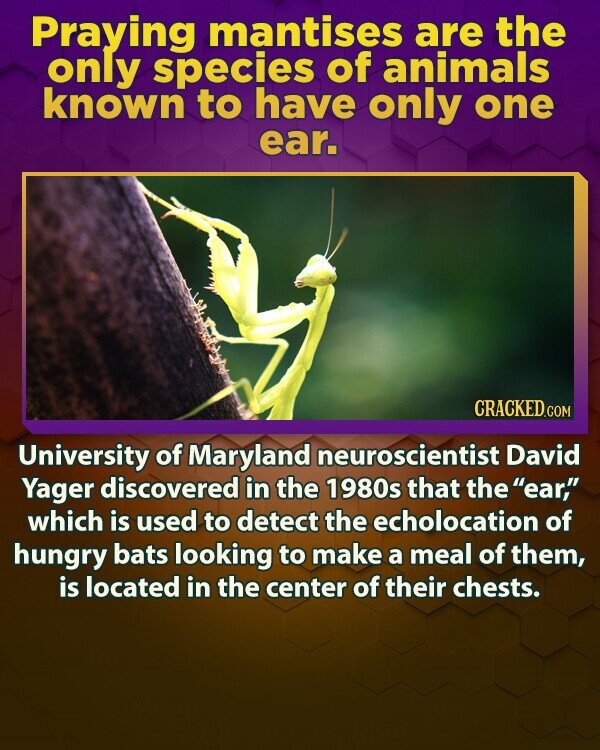 The bananas responsible for banana flavored candy are all gone.
"Idaho" doesn't mean anything.
The radioactive fallout at Chernobyl was 400x that of Hiroshima.
"It's a Wonderful Life" was played so much on TV because the rights were free.
We only have 600 million more years of solar eclipses.