17 Dating Profiles of Magical Movie/TV Blondes
Oh no, you tripped and fell into a magical world full of blonde women from all your favorite media! What are you going to do! Just like Tron Man from Tron or Player One from Ready Player One, it's time for you to figure out the rules of this game and return to the real world! With the help of all of the most magical girls in the world… that are blonde.
Turns out, it's a pretty common thing, someone with pure golden hair being a super magical person. Maybe it has to do with Aryan idealism, with sun-worship, or with blondes just looking cool, but blonde hair = super powerful magic user is a pretty ingrained thing in the media. Which is lucky for you, because that means you have more coven members to woo to your side and when potions bubble and wands come out, who knows where friends lead… UwU.
When the seance hand-holding commences, who do you want sitting by your side? Here are the 17 most magical and most blonde witches and magic users around to join your coven now that you've isekai'd yourself into a dating sim.
Galadriel (The Lord of the Rings)
Usagi Tsukino (Sailor Moon)
Thomasin (The VVitch)
Sabrina Spellman (Sabrina the Teenage Witch, Chilling Adventures of Sabrina)
Tinker Bell (Peter Pan)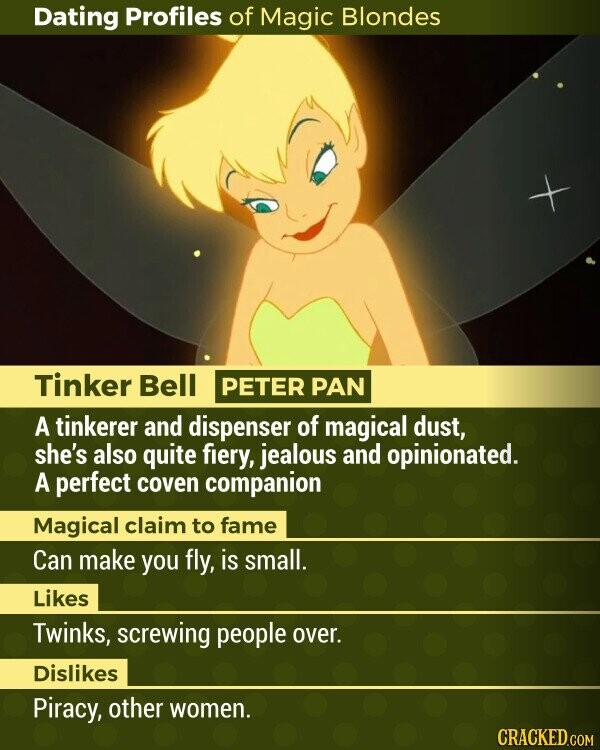 Rapunzel (Tangled)
Sylvie the Enchantress (Loki)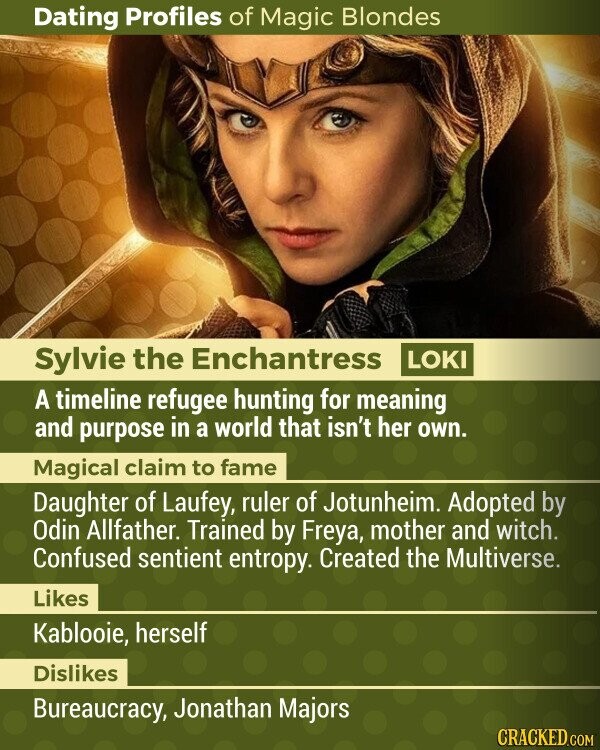 Sarah Sanderson (Hocus Pocus)
Illyana Rasputin (Magik) (X-Men)
Luna Lovegood (Harry Potter)
Jeannie (I Dream of Jeannie)
Glinda the Good (The Wizard of Oz, Wicked)
The Blue Fairy/Fairy Godmother (Cinderella, Pinocchio)
Cordelia Foxx (American Horror Story)
Alice Quinn (The Magicians)
Anya Jenkins (Buffy the Vampire Slayer)
The White Witch (Narnia)
Scroll down for the next article