10 Time Comparisons To Ancient History (That Put History in Perspective)
Over 2000 years later, Ancient Egypt may seem like a monolithic time frame, but it was an extremely powerful civilization spanning from about 3100 BC to 30 BC. Consider that what we refer to as "Ancient Egypt" spanned a longer period of time than the amount of time since then. In fact, it's only in the past few decades that the time between Cleopatra and the building of the Great Pyramids became closer than her time from the present day.

Historians don't consider this time to be homogenous. The history of Ancient Egypt is often divided into three periods: Old Kingdom (when the Great Pyramids were built), Middle Kingdom (when Hieroglyphs became regularized), and New Kingdom (when King Tut was alive).

Sometimes all understanding the enormity of the history requires are some quick facts for context. Here are ten time comparisons to help us further understand just how far-reaching the time period was.
Egyptians knew the theory in 1900 BC
Ancient Egyptians really should have patented it...
We've had more than enough time to rebuild an empire
Western scholars redid work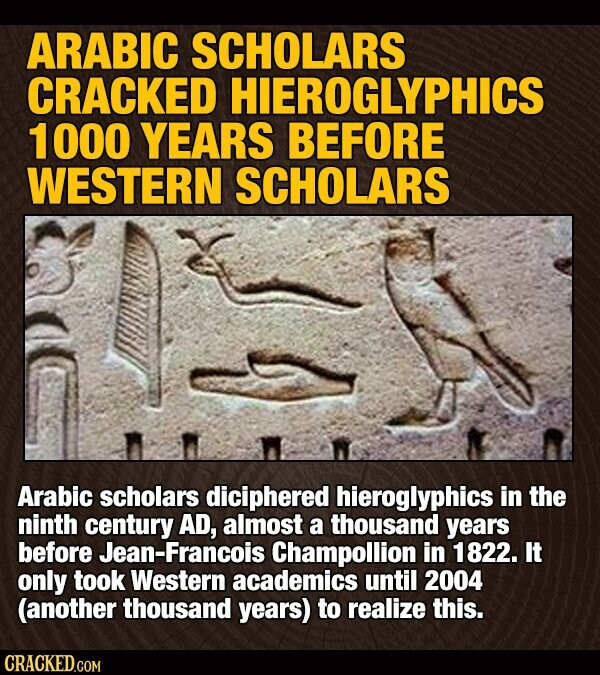 Cleopatra was closer to knowing Myspace Tom than Khufu
The Pyramids were built without using wheels
The U.S. is just a baby
It's all relative
Scroll down for the next article