Tell Us Now: 15 Small Changes That Improved Our Lives
An important part of being human is becoming better versions of ourselves. Growth is a natural and important part of life: from growing to an adult to full-on evolution. Aside from physical growth (which is mostly inevitable), it's important to emotionally grow. If you don't believe us, ask your mom who is sick and tired of still doing your laundry.
In our quest for self-improvement, sometimes it's best not to reinvent the wheel. Sometimes you need to ask others for help. So we asked Cracked readers on Facebook, "What's a small thing you've started doing that has improved your life?" (You gotta start somewhere, so start small.) The answers ranged from "stopped drinking" to "drinking" to "not answering stupid questions on social media posts." These are all varying degrees of valid, but we rounded up the 15 easiest yet seemingly still effective ones. Maybe if we make all these changes, we'll become self-enlighted. Maybe…
Practice daily yoga.
Drink more water.
Walk to work if possible.
Start following a regulated sleep schedule.
Start following a skincare routine.
Get ready the night before.
Stop caring about the status quo.
Journal daily.
"Don't put it down. Put it away."
Do dishes at night.
If you see something, do something.
Stop replying to comments.
Adjust your rearview mirror.
Stop caring about others' opinions.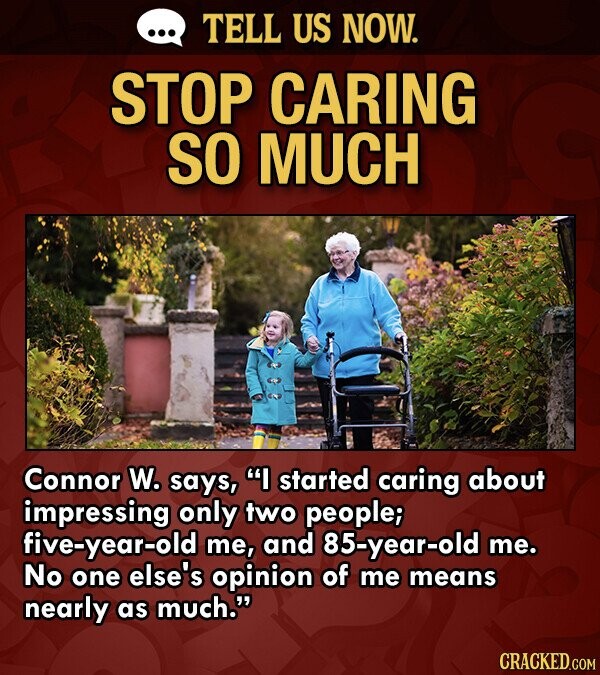 Listen to audiobooks.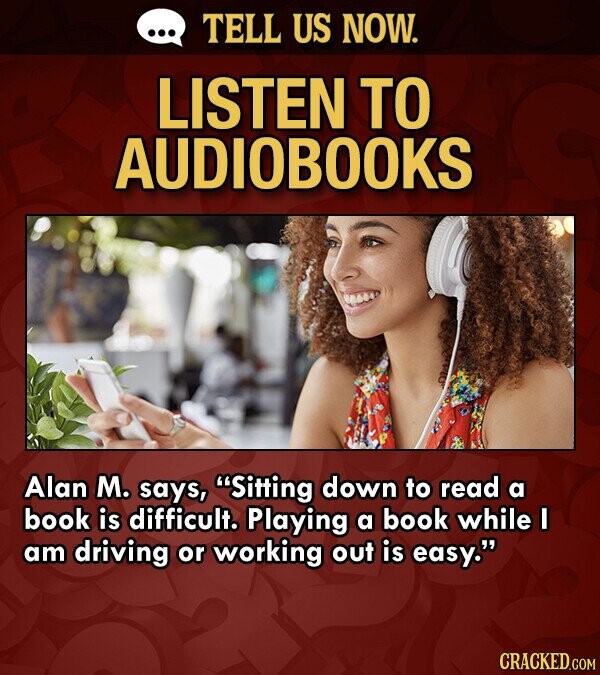 Scroll down for the next article