15 Facts About Movies, Presidents, and Which Sea Creatures The Queen Owns
Pop quiz, valued reader: where is Scooby Doo's Shaggy from??
We'll give you this one (he was born in "Coolsville"!), but you're going to have to read the rest of this article to pack these other answers into your noggin. You never know when someone's gonna pop quiz on you on the following:
What's Mexico's full name? What is Kentucky's official state drink? How is it possible that Scary Movie actually predated Scream? Which American President was the nakedest? Which holiday candy was originally "hand-squirted"? Which of Galileo's appendages can you see in person if you find yourself in Florence, Italy? Which wild beasts does Queen Elizabeth technically own? What's the tallest uninhabited building in the world (and why is it in North Korea)? How much is an actual buttload, and what is it used to measure?
Read on, lest you find yourself flat footed on the wrong end of another pop quiz:
Shaggy is really named Norville.
Mexico is really the United States (of Mexico).
Milk is the official drink of Kentucky.
"Scream" was going to be called "Scary Movie."
Monopoly started as a cautionary tale against capitalism.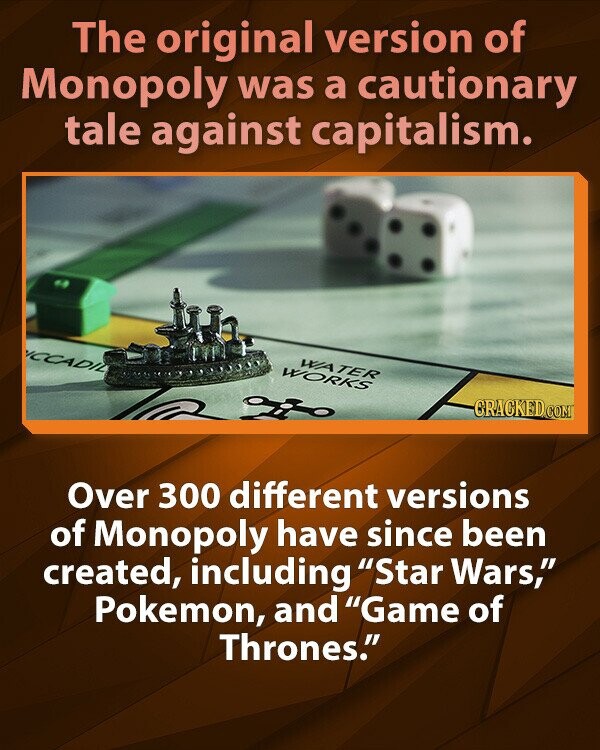 John Quincy Adams liked to swim naked.
H2: You could only get three pairs of new shoes a year in 1943.
PEEPS used to be made by hand.
Galileo's finger is on display in Italy.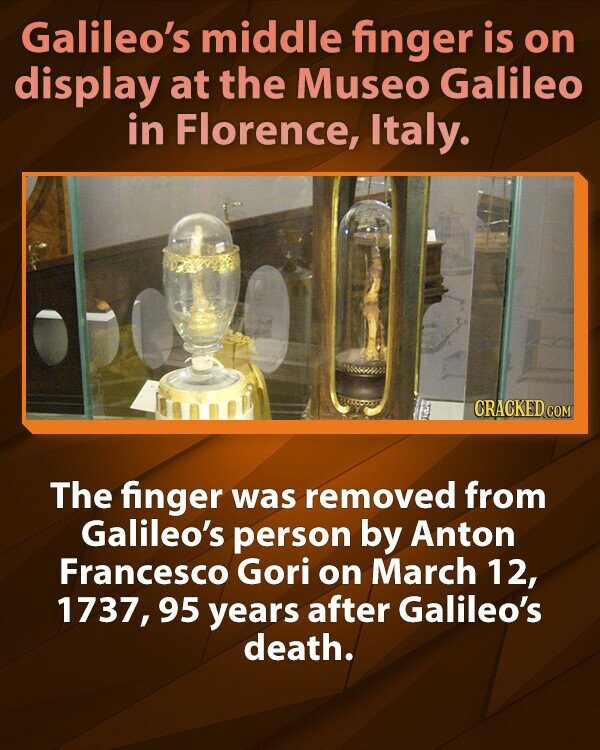 The Queen owns all the whales and dolphins in the UK.
Mary Shelley wrote Frankenstein as part of a contest.
North Korea has the tallest, empty building in the world.
A buttload is a real thing.
A wanted man sent the police a better photo to use.
Arnold Schwarzenegger wasn't tough enough for Predator when filming began.