18 Supervillain Tropes That Drive Us Nuts
We asked Cracked readers on Facebook, "What's a villain trope that drives you nuts?" The most popular one is when a villain gives away his evil plan to our hero for no reason other than for the audience's benefit. Surprisingly, no one said the maniacal laugh. 
Having a sympathetic backstory
Hearing out the hero instead of just killing them
Being ugly because evil
Being queer-coded
Not just shooting the hero
Being revealed and changing to a flat voice
Monologuing before leaving the hero to save themself
Matching the hero's exact abilities
Not having justification for their actions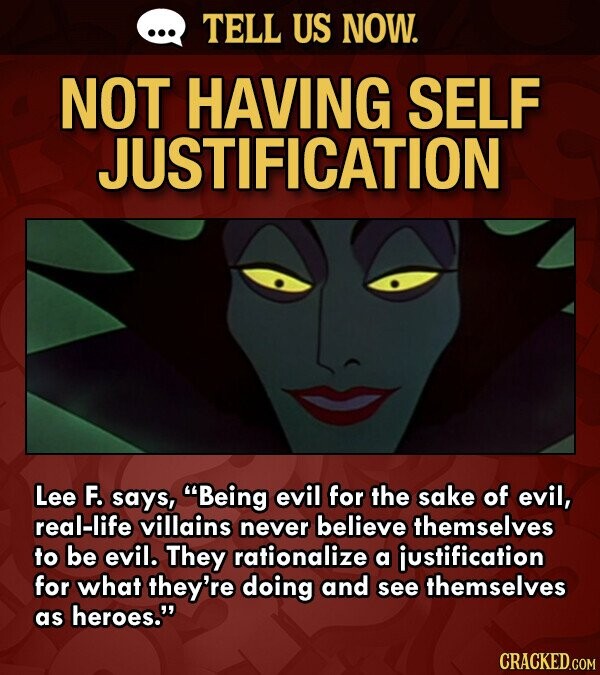 Having a giant yet secret lair
Having a sensible goal and outrageous actions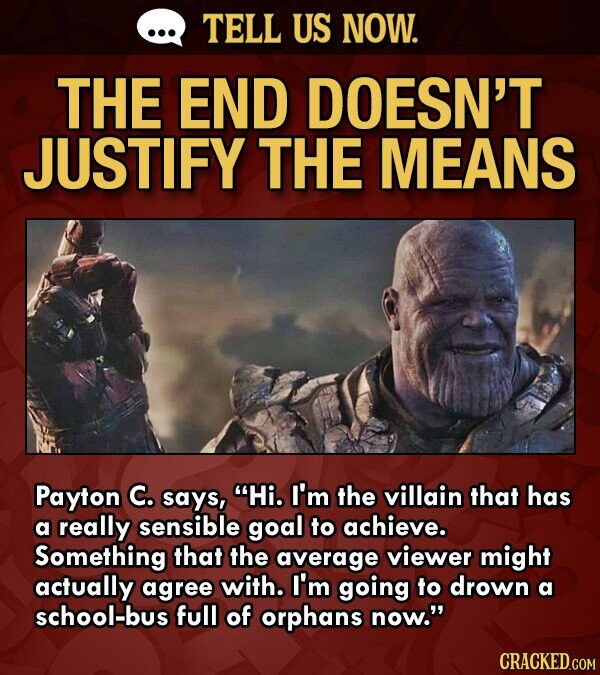 Blaming the hero for their own actions
Having an endless supply of henchman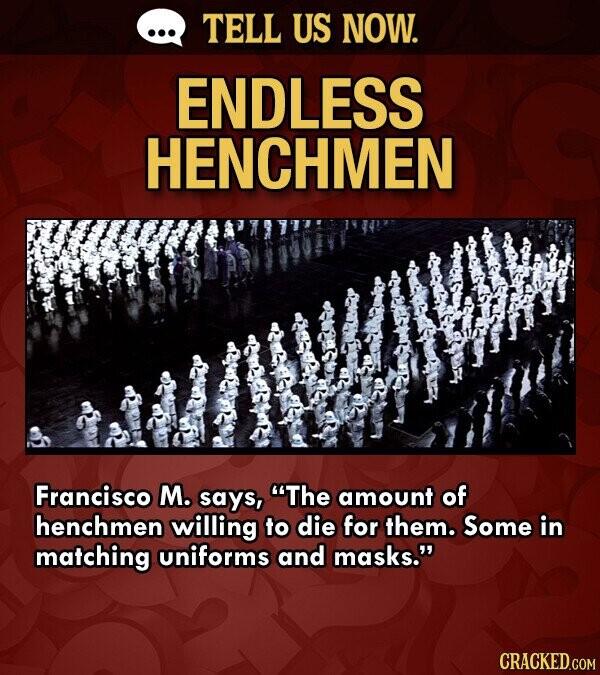 Having a close connection to the hero
Saying, "We're not so different, you and I."
Using a countdown clock
Planning everything all along
Having an unnecessary accent