18 Supervillain Tropes That Drive Us Nuts
We all love a good superhero story. Watching someone who is seemingly normal rise up and use their powers to do good in the world is inspiring. But what about when those tropes are done wrong?
We asked Cracked readers on Facebook, "What's a villain trope that drives you nuts?" The most popular one is when a villain gives away his evil plan to our hero for no reason other than for the audience's benefit. Surprisingly, no one said the maniacal laugh. Supervillains. What would comics, TV, and movies be without them? While audiences love to see the good guy triumph in the end, it's the bad guys who make for great entertainment. With their nefarious plots and over-the-top actions, supervillains never fail to amuse and engage us.
In this article, we're going to take a look at some of the most common superhero tropes that can sometimes drive us nuts. Whether it's an overuse of certain clichés or plot points that just don't make sense, these are the moments that can take us out of the story. So without further ado, let's get started!
Having a sympathetic backstory
Hearing out the hero instead of just killing them
Being ugly because evil
Being queer-coded
Not just shooting the hero
Being revealed and changing to a flat voice
Monologuing before leaving the hero to save themself
Matching the hero's exact abilities
Not having justification for their actions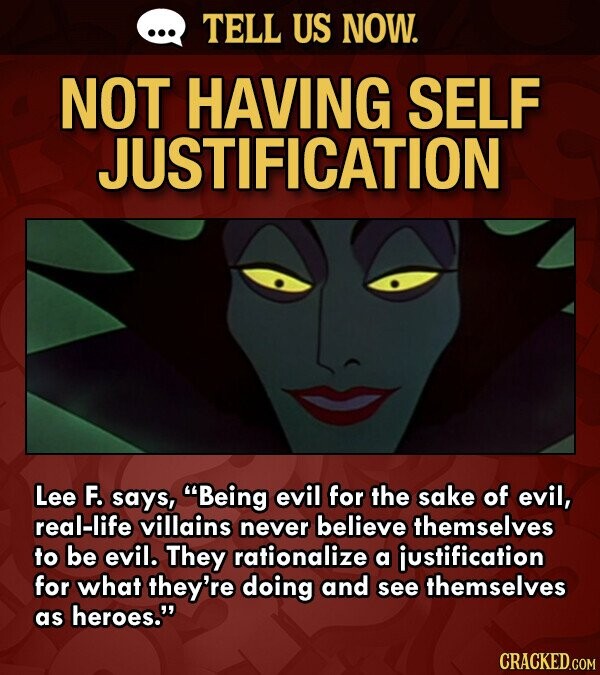 Having a giant yet secret lair
Having a sensible goal and outrageous actions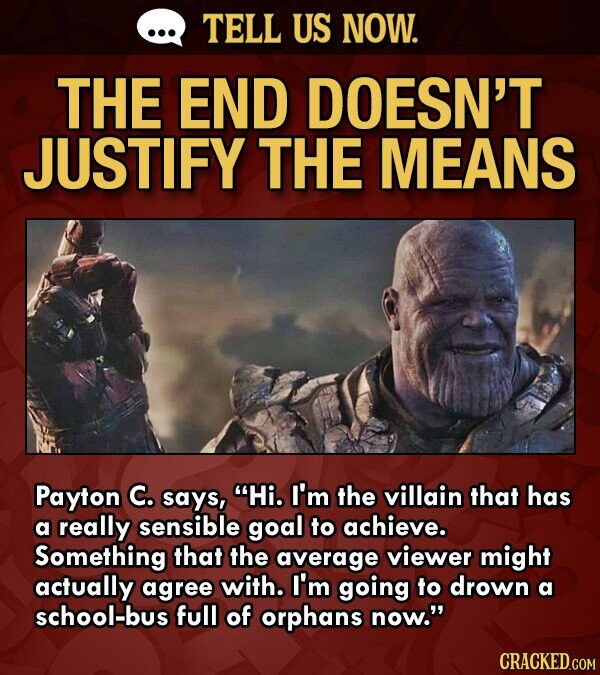 Blaming the hero for their own actions
Having an endless supply of henchman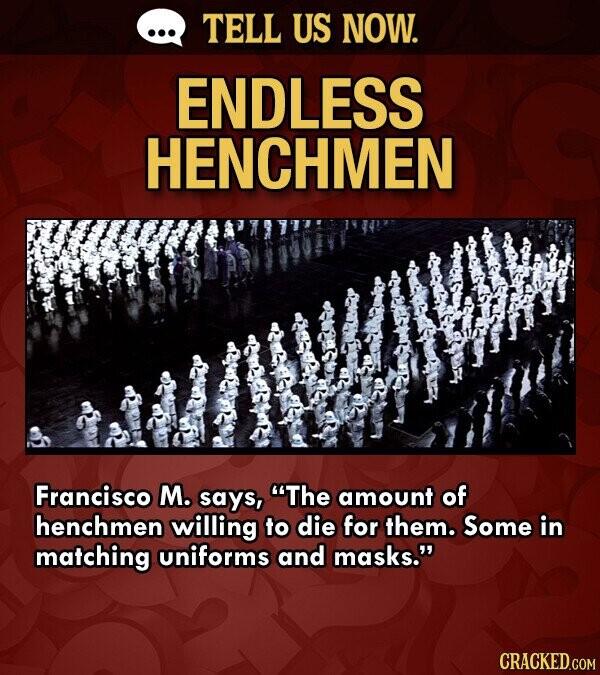 Having a close connection to the hero
Saying, "We're not so different, you and I."
Using a countdown clock
Planning everything all along
Having an unnecessary accent
Scroll down for the next article