14 Trivia Tidbits About Our Favorite Horror Movies
The horror movie is possibly the most well-known of all film genres. Scary movies remain universally popular, and the genuine tales behind their creation are intriguing to learn about. So, scary movie aficionados, below are some of the fascinating facts regarding your favorite horror films. Let's get started with some entertaining horror movie trivia.
Can you remember the last time you considered how much effort has gone into generating these terrifying experiences? Horror, although it is among the most important and profitable cinema genres, often does not receive the recognition it deserves, considering the amount of passion, dedication, technical skill, and sometimes even agony that the production staff goes through just because of a good fright. After knowing these disturbing behind-the-scenes secrets, viewers may never look at a few of the greatest horror films in the same manner again, beginning with a smart ploy utilized in one of humankind's most memorable shockers.
In the early 1980s, human life was cheap, so when the cast of Poltergeist wanted some dead bodies, they went with the actual thing. Believe us, that's just the tip of the macabre iceberg. Continue reading to learn more: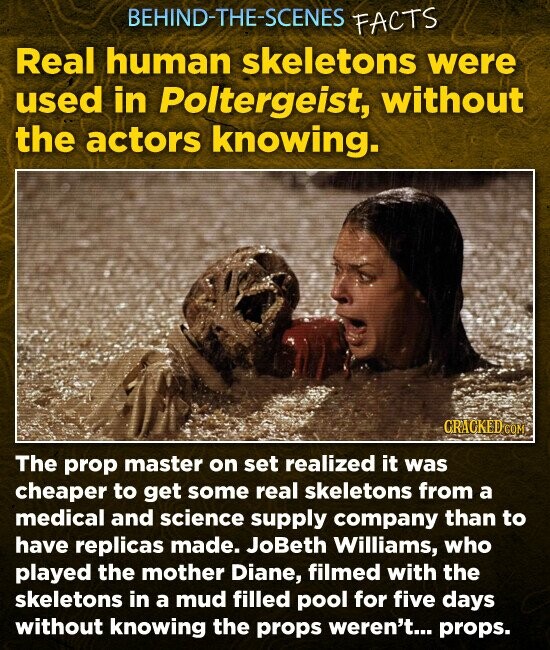 Scroll down for the next article