Cracked VS: Gaming Then and Now
Who doesn't love a good game? Ok, we're not talking board games here, although those are cool, too. No, we're talking about those precious video games that you spend hours and hours in front of, and lots of dollars and dollars to buy. Some of us are into the retro scene: If Nintendo 64's your jam then you'd probably fall down on the side of nostalgia in this debate.
In the modern times, the mobile communications boom has changed the business and represents a new era of gaming. Moreover, technology has become so ingrained in today's mainstream culture that even our grandma's know what Angry Birds is.
But maybe today's more your thing, and you'd gun down the past faster than somebody could say Call Of Duty: Gun Down Yesteryear.

So with the table set, we'd like to point out that with all of the advancements in technology, somehow capturing the gaming environment of yesteryear has eluded developers. There certainly can't be any other explanation. Have a look at some other apt comparisons.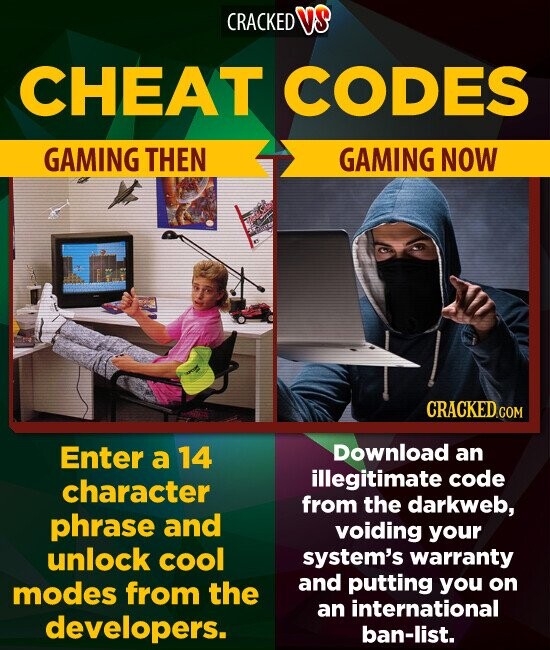 Scroll down for the next article