Tell Us Now: 18 Greatest Movie Insults
We all know that movies can be a great way to escape from reality. Whether we're watching a comedy to make us laugh or a drama to make us cry, movies have the ability to take us on an emotional journey. But what about the insults? Sure, sometimes they can be hilarious, but other times they can be downright mean.
There are movie insults, and then there are movie insults. You know the kind – the ones that make you laugh, or even better, the ones that make you cringe. With Oscar season in full swing, we thought it would be fun to take a look back at some of the greatest (or should we say worst?) movie insults of all time. From classic flicks like The Godfather and The Shawshank Redemption to more recent favorites like The Wolf of Wall Street and The Hangover, these zingers will have you cheering (or hiding your face in embarrassment) for sure! So without further ado, here are our top 18 favorite movie insults of all time. Enjoy!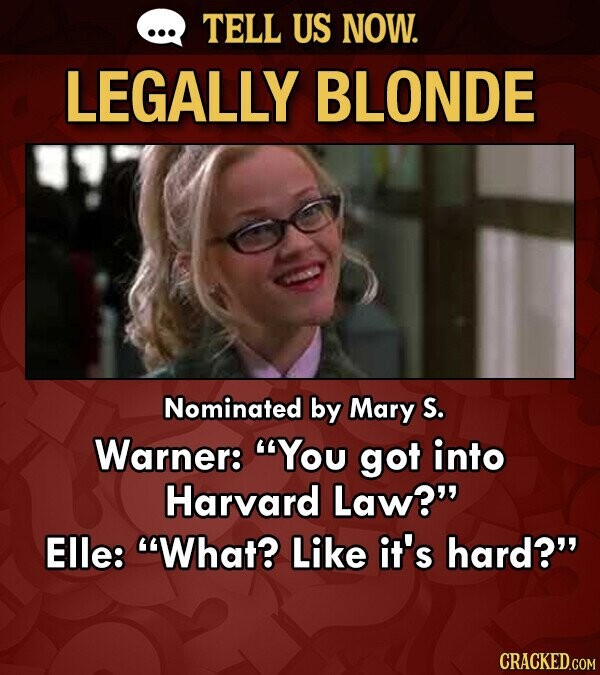 Scroll down for the next article