Tell Us Now: The 16 Dumbest Character Deaths
The death of a cherished character is one of the most emotional events in cinema. They are the most intense scenes in most movies, from the death of a guy named Spock in Star Trek II: The Wrath of Khan to the killing of Bambi's mom. However, not all movie deaths are honorable and respectful. In truth, many fictitious characters die in ludicrous and frequently incomprehensible ways. These deaths leave viewers perplexed and enraged. However, the tendency of killing off key characters persists, and by golly have we all got some strong opinions about those deaths.
We can become utterly engrossed in character and then have our hearts torn when that figure dies in an unforeseen way. We didn't see it coming, whether it was because we weren't anticipating somebody to die or because the death was completely unexpected. There will be spoilers.
Looking for them? Brew up a fresh pot of coffee and scroll on down…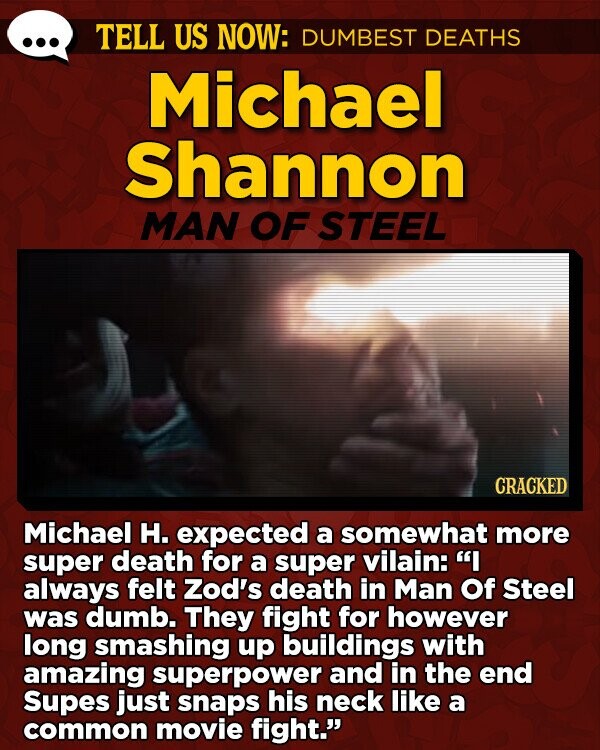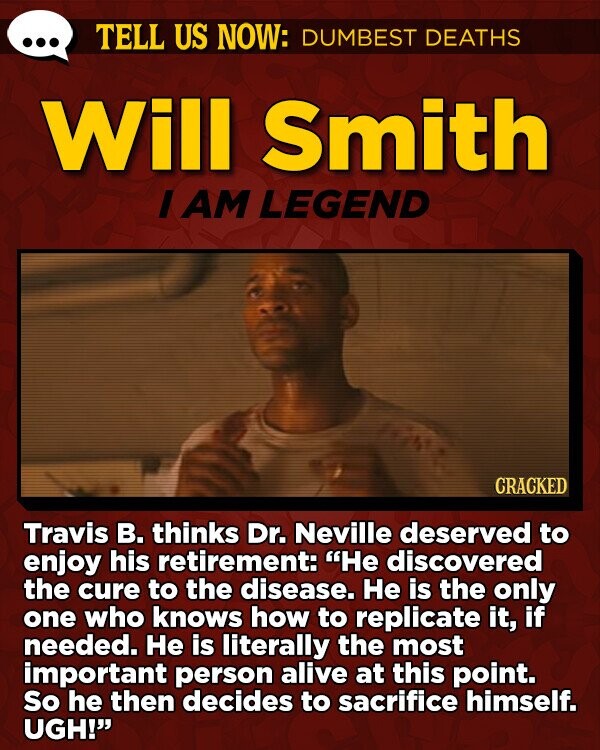 Scroll down for the next article