Criminals' Worst Nightmare: 14 Rules for Creating Batman: The Animated Series
Towering skyscrapers. Dark color palette. Neo noir storytelling. For a certain cross-section of Gen X and Millennials, Batman: The Animated Series defined the character of The Dark Knight for decades to come…all while being a Saturday morning cartoon. It was wholly different from the campy, groovy dude Batman of the 60s, and if we're being serious, it was wholly different from the low-budget, mouth-breathing toy commercials that were things like Masters of The Universe.
But creating something wholly out of cloth requires some ground rules. You can't do a serious Two-Face origin one week and a pun-fun Arnold Mr. Freeze the next week. So the creators had to all get on the same page.
Bruce Timm, Paul Dini, and Mitch Brian had a different animated Batman in mind than the one who showed up on Saturday morning's Super Friends. In the series' show bible, the creators laid out the rules for a darker Knight.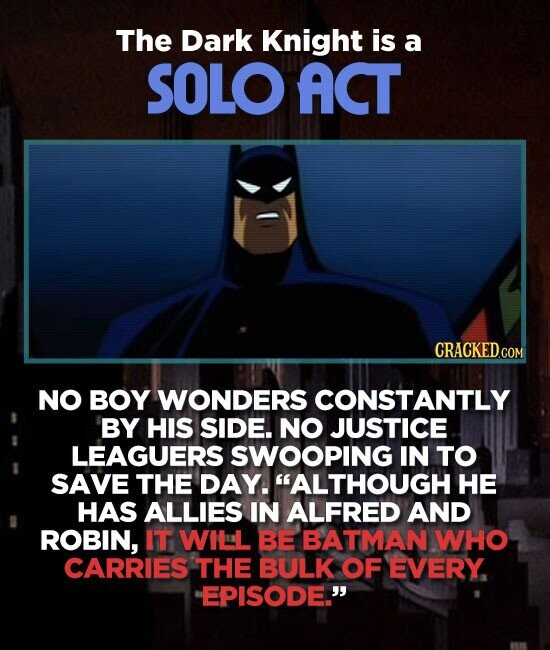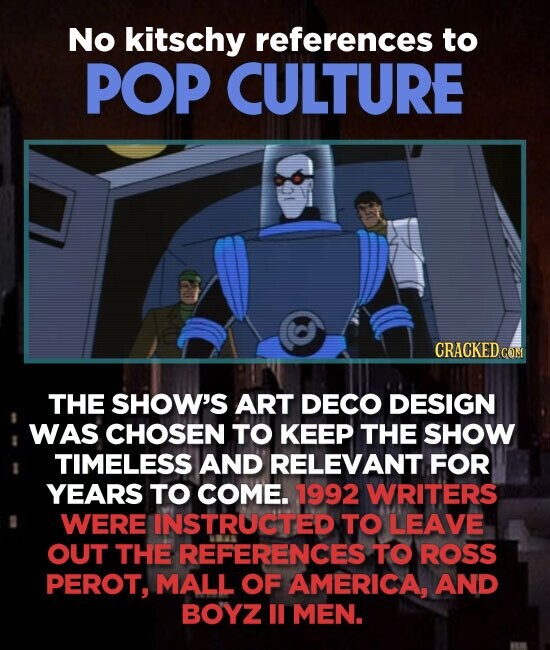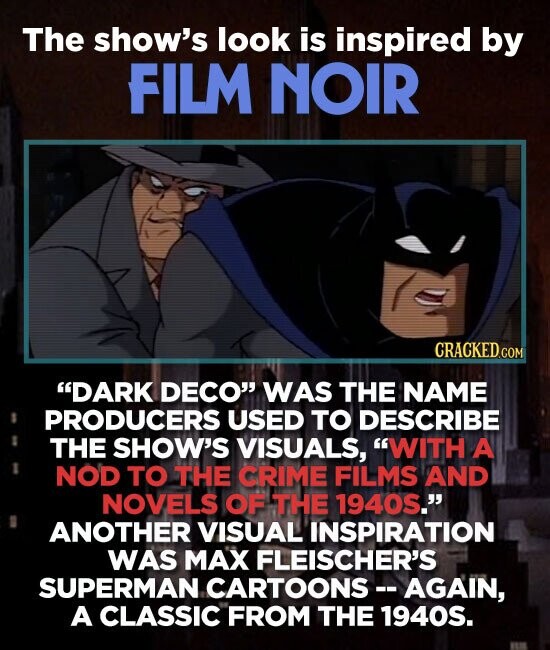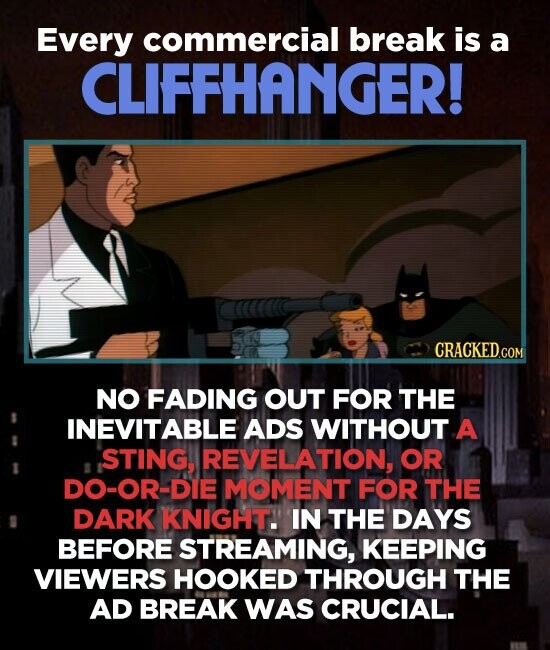 Scroll down for the next article