kidnapped a financial advisor
and locked him, half naked, in a lake house cellar.
Germany can make anything creepy.
They then took turns beating him and demanding a ransom of $1.4 million they felt they were owed for investments. It's important to note here that these were two couples and a friend who did the kidnap and the torture which is encouraging for anyone who thinks married people and singles stop hanging out after a certain point.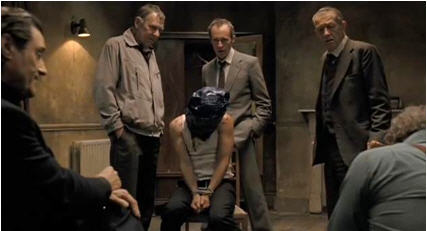 Just like old times.
Amburn managed to escape by jumping over a garden wall but was promptly tackled by neighbors and returned to the house. The reason being, the husband and wife who owned the lake house insisted he was a burglar and they wanted him returned for punishment. The other members of the community were happy to oblige the nice old couple thus proving the duplicitous power seniors are capable of wielding. Amburn was finally rescued and treated for two broken ribs and the unrelenting stench of mothballs.