Shop Away The Post-Thanksgiving Shame With The Cracked Store
You've just spent the night with your family, trading passive-aggressive remarks about unplanned potatoes and undercooked pregnancies. (Did we mix those up? It's so hard to keep track anymore.) That's why the Cracked Store is giving you a Black Friday sale that's straight and to the point. No BS. No drama. Just sweet, sweet deals on a lot of cool stuff to ease your weary mind and bloated stomach.
Listed below are only some of the great deals you can get from Cracked on Black Friday. To see the full list of all of our amazing deals, just click this link and be transported to our Black Friday deal section. See? At least some things in life can be easy.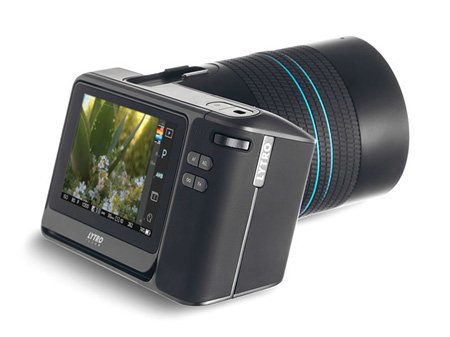 Forget for a moment that we're incredibly dropping the price of this high-end camera from $1,300 to just $300. That's somehow not even the coolest part of this deal. The Lytro Illum Camera lets you view images in 3D, which we still can't seem to conceptually wrap our brains around. (Unlike the Lytro Illum, which can wrap around anything, because again, it takes photos in 3D!) How does it do this? We don't know. Something to do with light waves. We're not camera scientists. All we know is that 3D photos mean that you can return to the image later to refocus or change perspective, as if we were living in a goddamn video game.
For all of you Teslamaniacs out there in our comments section, here is your chance to finally walk the walk. The ARDX Arduino Starter Kit gives you a detailed, illustrated guide, complete with all the parts you need to build your own circuits. You can then move on to building circuits for cars or monitoring systems or your own goddamn Tesla coil, but your journey to owning dominion over all things electric starts right here.
If there's one thing you can never have enough of, its charging cables. Pick any social event, and we'll find you someone who's in need of a phone charge. Heck, even as we speak, Grandma is giving you hints that her phone is at 10 percent life. You could reply "So are you, Grandma," or you could just get the 10-Ft MFi-Certified Lightning Cable: 3-Pack, and let her have the peaceful ending she deserves.
Looking to up your selfie game? Then go practice your pouty face. But if you actually want to perform real photography and you only have a smartphone, then you're in luck. The Acesori 5 Piece Smartphone Camera Lens Kit turns your smartphone camera into a mini DSLR, complete with a fish eye, wide angle, and macro lens. But if you really insist, then yeah, it'll probably improve your selfies too.
We're not going to tiptoe around this one: If you're driving to the store to buy video games, you're a dummy. Steamcrate is a monthly subscription in which you receive 10 new games every month. And we're not talking nine different Pac-Man ripoffs and a picture of Mario taped to a stick; these games are legit. Past crates have included Mortal Kombat X, Bioshock Infinite, Wolfenstein: The New Order, Batman: Arkham Origins, and a whole lot more. If, after this, you're still intent on running to GameStop and shelling out 60 bucks every time Blizzard releases a new expansion pack, then we're sorry -- you just can't be helped.
You don't think we'd forget the Cracked Dispensary for Black Friday, did you? Nah, we wouldn't do you like that. So we're taking 20 percent off everything in the dispensary to make things nice and easy for you.
So full of food! Must buy moar stuffs! But how?
Click on any of the images to get to their product pages, or click on these links to shop at the Cracked Dispensary or the Cracked Store. Remember, we have way more deals than just the ones listed here. So root around and see what you can find. You never know what random hi-tech devices could go on a massive sale. (Hint, hint.)
Scroll down for the next article