CNN Helps You Decide Which Corner Of America Is Going To Hell Sooner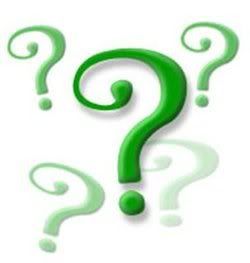 Don't know if you've checked the U.S. section of CNN's website lately, but they do this thing where they split America up into four sections to help you decide which part of our great land sucks more. Well, in truth, that might not be their actual intent, but that's the end result because they only seem to pick the most horrifyingly prurient stories they can find. The stories are in no way meant to be specific to the region's particularized issues. There's no terror alert section for the Northeast, no Hollywood minute for the West. It's just stories about teenagers pushing grandmas down stairways for welfare checks. So here's the deal. I thought I'd give you four stories. One of them I'll make up. See if you can spot the fake. And then vote on the most horrifying.

NORTHEAST 5 kids were removed from a home filled with feces, buckets of urine, and bedbugs. All of them were under nine. No parents were on the premises. SOUTH An Iraqi soldier currently at Fort Pierce, Florida was indicted for sending child porn to an undercover detective. MIDWEST An Ohio principal resigned after it was discovered he was writing erotic poetry under the name Antonio Love. WEST Cracked Blogger Michael Swaim attempted to rape his neighbor's dog, but failed due to impotence. Can you spot the fake story? That's right. The Midwest. The principal's actual pen name was Michael Swaim. So, based on these CNN news stories, which section of America is the worst? ...and btw, Gladstone's Personal Weight Loss Update --- Total Loss At Day 13: Three pounds. 9 more to go to no longer consider myself overweight. 19 in order to resume my old job as a Calvin Klein underwear model.
---
Check out some more Gladstone over HERE and OVER HERE.
Scroll down for the next article