Another Dating Show With No Balls
There's a new reality dating show coming out, and if these photos are any indication, the bachelorette really digs sex.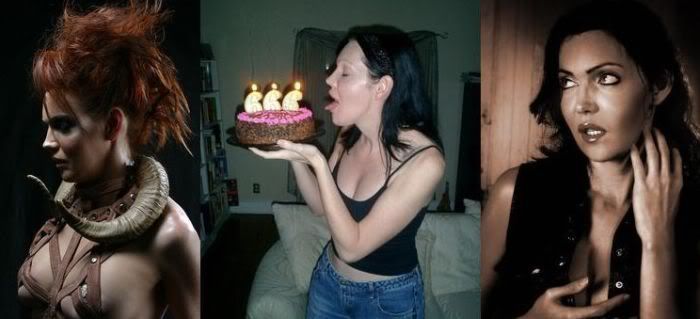 Her name is Calpernia Addams. She's been a showgirl, an actress, and, oh, one more thing, she used to be a dude. Yarp. Transamerican Love Story will premiere on LOGO and feature eight men courting one transgender woman. Unfortunately, LOGO just doesn't have sound commercial instincts because all the contestants will know about Calpernia's former status as a man before the show even starts. Personally, I would have preferred springing the news on a bunch of redneck suitors after a big sloppy kiss. But I guess LOGO wanted to go a different way. Something about showing that transgender relationships are a normal part of society. Personally, I think it's unnatural. I like my women to have a cock and balls the way God intended. Oh, and this just in, the FOX network is in production on a new series called Who Wants To Marry Calpernia Addams' Penis?

 
Scroll down for the next article