6 Embarrassing Roles Marvel Actors Hope You Forgot
There's no denying that Marvel knows how to ensemble a sick cast, as nearly all their films feature a cornucopia of talent working for a tenth of Robert Downey Jr.'s rock band T-shirt budget. But good acting doesn't spring out of the ground like some overzealous orc; it takes years of honest work and small gigs to earn your mask.
Luckily for us, that equates to a library of humiliating bit parts that our favorite superheroes had to endure. Join us as we now point and laugh them, and the sad roles they probably still cringe at from their money-carpeted bungalows ...
Hawkeye Ruled 90s Commercials
J-Renn has been around Hollywood more than you even realize. Having started his career as a makeup artist, The Hurt Locker star moved on to appearing in countless bit TV parts -- from a punk rock singer in House to a punk singer in Strange Luck.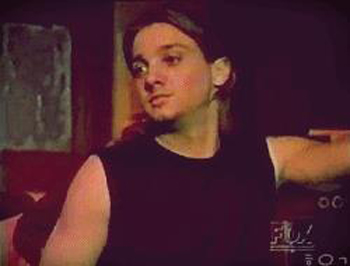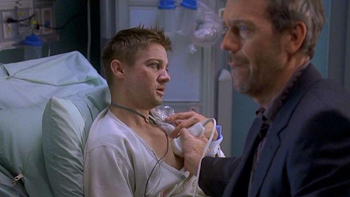 "Is this where Iron Man hit you with his repulsor?"
Those of you with terrible taste might also remember him in National Lampoon's Senior Trip. But for anyone who grew up in the 90s, the Renn-Dog was secretly a household staple you probably weren't even aware of. For this generation, Hawkeye's face is an undefined specter of TV nostalgia secretly looming in our collective memory. A whisper in the void, inadvertently causing us to pine for simple household comforts like a wayward hiker on his last breath. That's because Jeremy Renner was in pretty much every 90s commercial in existence. From Duracell, where he entombed the running of the bulls into a d-volt like they were a pack of genies ...

This is how all batteries are made.
... To an ad where he takes a date to 7-Eleven after hallucinating a sexy angel, and somehow gets laid for that ...

"They sell nachos and condoms, babe!"
... To the time his buddy hired a refrigerator bouncer to protect his Bud Light like some sort of impossible asshole ...

With a standard 90s asshole haircut.
... And finally to a tragically dated Kodak ad, featuring all your extinct 90s fads like CD-Rs, photo processing, bulky computers, references to aliens, neck-length grunge hair, and of course Kodak itself.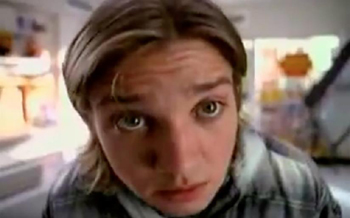 For our younger readers: You used to need a CD to print photos. For our younger younger readers: Photos used to be a physical thing.
Yep. Wherever people were glued to their Twin Peaks and Dr. Quinns, Jeremy was there to sell them gross beer and large batteries. But hey, after paying all his dues, it's finally nice to see him thriving in the tech-savvy 21st century by playing a character known for wielding a weapon from 9,000 BC.
Scroll down for the next article