5 Real Horror Movies That Actually Happened Thanks To NASA
Understatement time: Conquering space is hard. You can't just plop your ass down in a spaceship and aim the pointy end at the moon. There are all sorts of variables you need to cover, oddball scenarios that you need to prepare for. As the Earth's premier purveyor of extraplanetary antics, NASA is well aware of this. As such, its research history includes projects that are far from the ordinary rocket engine tests and spacesuit building, and veer right into Twilight Zone territory.
NASA Flew Thousands Of Jellyfish Into Space, And Now They Hate Earth
At the time of this writing, there are three people in space. But what if I told you that there's another life form that's been hanging in Earth's orbit, and at their most mighty, they've outnumbered our space cadets freaking 20,000 to one?
That mighty creature is the jellyfish. We brought those guys up there -- because let's face it, don't the fuckers just look like they belong in a space survival game, hovering about the ceiling waiting to drop down and suck your brains through your ears?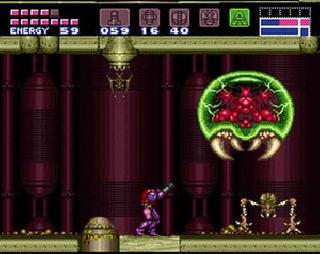 Assholes. All of them.
NASA's been flying the little dickheads up since 1991, when the space shuttle Columbia launched a payload of 2,478 jellyfish polyps in containers filled with artificial seawater and assorted chemicals into orbit. They grew and bred, and by the time the mission ended, a cool 60,000 space jellyfish were orbiting Earth and absolutely not mutating into a vengeful hive-mind out to destroy everything that you (you, specifically) hold dear.
The driving force behind this mass meducide wasn't the director of NASA getting vengeance over the jellyfish which stung him on a vacation to Greece, forcing several of his subordinates to piss on his leg and leading to the discovery of a very particular and embarrassing fetish. Jellyfish are actually fairly similar to humans in how they recognize and react to gravity, and researchers wanted to find out how being born in space affects this sense by breeding a shit-ton of them in a microgravity environment. The answer was that it fucked them over big time. While space-jellies looked similar to their Earth counterparts, their motor abilities developed very differently, to the point where they weren't able to survive on Earth at all. When the space-grown jellies were brought back to Earth, the sudden introduction of gravity basically gave them 24/7 vertigo.

So now they have a reason to hate us and our planet.
On one hand, this is a noble and important experiment that has given us tons of information about how our potential future space babies will adapt to terrestrial life (awfully, most likely). On the other hand, what the fuck, NASA? I'm no science alarmist, but I know my disaster movies. And 60,000 alien-looking space ectoplasm blobs that have adapted to life in a weightless environment so well that they now hate life on Earth has never spelled good news for anyone.
Scroll down for the next article