5 Disturbing Ways the Human Body Will Evolve in the Future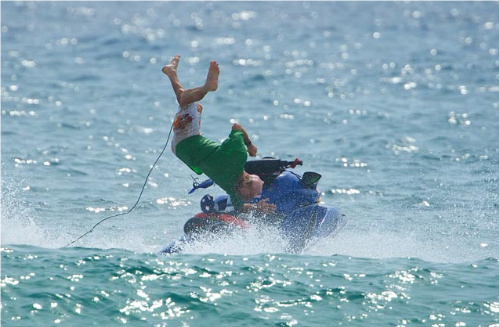 "We must save him! He's a genius! Wait... sorry, I was thinking of someone else. But he's a really nice guy! Hm? Oh sorry, wrong again. But he's uh.... we must save him!" While still others believe that humanity has ceased to evolve because they never evolved in the first place, heathen. If I understand correctly (and I rarely do) these people believe that mankind is some sort of animated mud golem, and women are basically just walking McRib sandwiches. But there's a new study that proposes to refute both claims: Yale University analyzed 14,000 residents of a Massachusetts town and found that short, chubby women had lower cholesterol, lower blood pressure overall and also bore children at a younger age. In short, that they were heavily (sorry) favored by genetics. Oh… shit. That's cause for panic, right? If you're a fan of tall, skinny women – well you better get humpin' while they're still around, friend, because the future is almost here... and it likes Cheetos.
Well, not quite: The study suggests that in 400 years time women will average about one-kilogram more and be two-centimeters shorter; it's not exactly stating that the logical evolution of the female form is Danny DeVito with a vagina, they're just going to be a tad bit more... well-rounded (sorry again). Still, faithful Cracked reader, if you want to have a genetic hand in the future of the human race, it's probably time to stop banging so many supermodels (we know, it's hard; there's just so many, and they all lust after your complete mastery of pop culture trivia and slang terms for "penis") and instead start nurturing a taste for a little of the ol' slap and jiggle.
Skin Suits
At the University of Western Australia's School of Anatomy and Human Biology there is a professor who likes to make clothes out of living skin. Actually, there are several: Oran Catts, Ionat Zurr and Guy Ben-Ary all have a lovely flesh-knitting group and, though they undeniably share a disturbing hobby with serial killers, theirs is completely legal. They're actually growing the clothes in vats (rather than the more traditional, artisanal method: Harvesting it from Jodie Foster). They've successfully grown a tiny overcoat--complete in every respect from collar to sleeves--entirely out of living skin.
Ostensibly they've done this in the name of art, to "foster debate over the necessity of killing animals for their leather," but I assure you that others won't share such high-minded goals when you tell them they could potentially wear a jacket made out of titties. Listen: It's a horrifying world out there. Our society is chock full of mentally deranged people that would jump at this prospect, and sure, some of them might tell you they're wearing a prom dress made out of rippling cellulite to "reflect the aesthetic morals of a bankrupt nation," but sometimes you just gotta call a gown of fat a gown of fat.
"No, I heard you. You're 'illuminating the hypocrisy of sexual taboos in mainstream society,' but that really just looks like dick-shadow-puppets to me."

The truly disturbing part of all this, however, is something you may have glazed over: The coat the Australian scientists grew was technically alive the entire time . You can try to take comfort in the idea that this is all too far-fetched to catch on, but I should remind you that everybody thought hyper-color was a great idea back in the 90s; I guarantee you there will be some sort of market for shoes that scream when you step in them.
Orgasm Implants
Right at this very moment, technicians at Intel are working diligently on brain implants that will allow for remote control of electronics. They think the technology will be ready for consumer use as soon as the year 2020, and they also think people will totally line up to have their heads split open and mysterious technology shoved into their brains. And goddammit, they're right: That sounds awesome! Turning on the TV with a blink, complete mental control of a video game avatar, entering reams of data without lifting a finger or even opening an eye - brain implants would absolutely revolutionize the modern world. There's just one problem: They're already doing it. They've been around for years… and they're completely ruining lives.
Well, not quite that literally.

They're called Thalamic Stimulators, and their intended purpose is to provide an electrical current to the thalamus that limits muscle tremors from diseases like Parkinson's. And when they work correctly, they're actually quite effective. But there's a rare side-effect: "erotic stimulations." And yes, that is exactly what it sounds like; there are people walking the Earth right now with sex-chips installed in their brains. Initially, that all sounds pretty awesome. What's wrong with that? Who wouldn't want an orgasm switch? But you should know that--even considering the relative rarity of the devices in the first place, and the even rarer occurrence of these sexual side-effects--there's already a name for addiction to them: Compulsive Thalamic Self-Stimulation. And the addiction is both serious and harmful. One woman afflicted with mind-gasms wore a hole in her damn finger from pressing the button too much! She even got so desperate that she tried to literally hack into her own brain with the hopes of increasing the strength of the implant. It's not a gender specific side-effect, either. A man who got the implant to combat Tourette's symptoms became addicted when he noticed that flipping the switch gave him instant erections.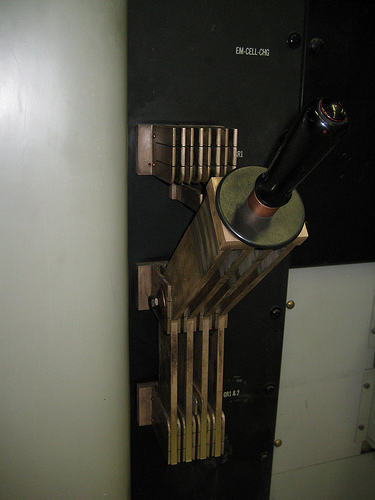 Pictured: The mythical Mega-Boner Switch. It is rumored that, should it ever be thrown, the boner it will cause shall rip the sun itself in twain.

Now, stop and consider that treating erectile dysfunction is the single most profitable use of current pharmaceutical drugs, and you'll see that the very second brain implants become publicly available, it's going to be as boner switches. But you know what the truly disturbing thought is? It's not hard-on buttons, or skin suits, or even multi-penises; it's the simple fact that these innovations are not mutually exclusive. Technology is a cumulative thing. Your phone is your GPS, your computer is your music player, your video game console has an Internet browser; new tech is always going to cross-contaminate. You're not going to have to cope with one of these things in the future, you're going to have to cope with all of them. So start mentally preparing now, friends, you're going to need all the headstart you can get when you find yourself in line at the grocery store one day behind a man in a multi-donged flesh coat who starts rapidly flipping the instant boner switch on his bristling cock-jacket in a vain attempt to catch the eye of that hot, short, fat little number with the chromed ass-cannon across the aisle.
---
You can pre-order Robert's book, Everything is Going to Kill Everybody: The Terrifyingly Real Ways the World Wants You Dead on Amazon, or find him on Twitter, Facebook and his own site, I Fight Robots, where you can learn more reasons to fear all new things before you fully understand them!