33 of the Funniest Tweets from the Week of August 21, 2023
It's been quite an eventful week. First, the historic SoCal hurricane decided it wanted to stay true to being in Los Angeles and do the absolute bare minimum. Meanwhile, the line between Scooter Braun and The Other Two's Streeter Peters continues to blur as the narcissistic manager lost several of his top clients in the span of a few days. Finally, Kim Catrall made an insane amount of money for sitting in a car for a minute for her brief but highly anticipated return to And Just Like That. 
While we could do an entire round-up of funny tweets about Trump's Blue Steel mugshot alone, that would be unfair to the other hilarious tweets that came down the pipe, including the Marge Simpson-ification of the Garden State, a double shot at Starbucks and one person's special skill on their resume.
Click right here to get the best of Cracked sent to your inbox.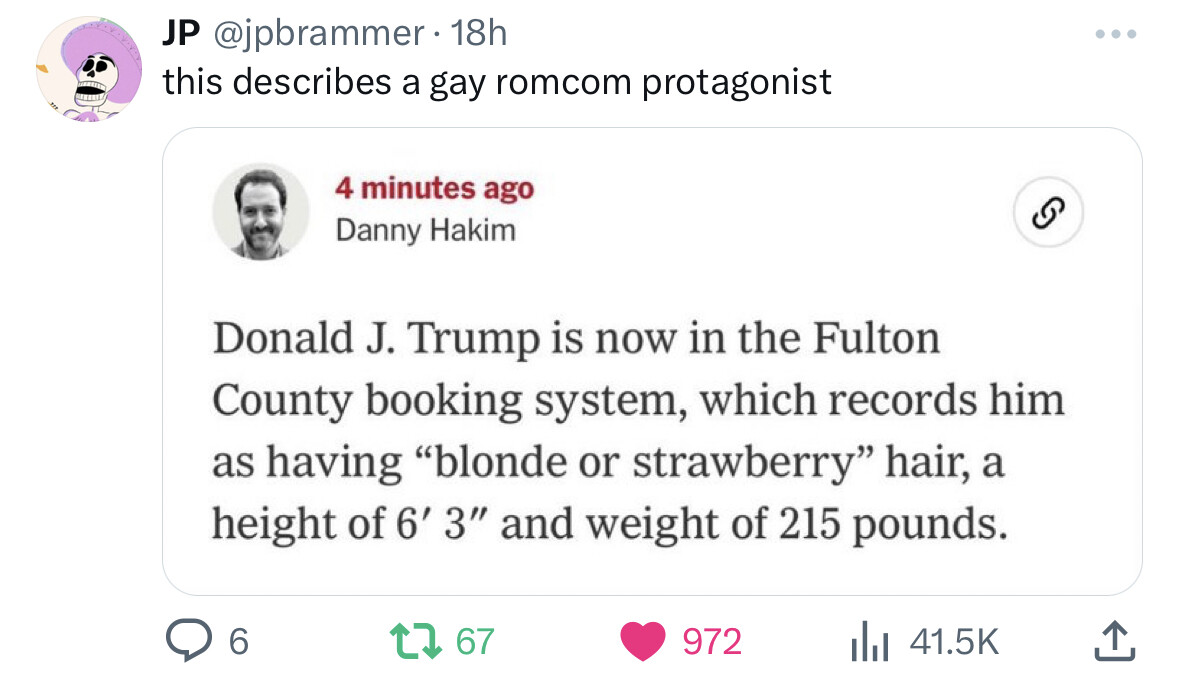 Scroll down for the next article