Aubrey Plaza And 24 Other Apex Weirdo Talk Show Guests
You could probably tell Aubrey Plaza was going to be a pantheon weirdo talk-show guest by the way she got her Parks and Recreation role. Producer Michael Schur told AV Club that Aubrey came over to his office and "made me feel really uncomfortable for like an hour." The same hilarious awkwardness that inspired Schur to create April Ludgate is what helps Plaza knock it out of the park every time she shows up on Fallon or Kimmel. Who else brings the quirk? Check out Aubrey and 24 more of the best weirdo guests in talk-show history. 
Crispin Glover
There was always an extremely thin line between the real (?) Crispin Glover and the eccentric oddballs he played in movies like Back to the Future and River's Edge. He was notorious for a rambling interview with David Letterman, who Glover offered to arm-wrestle before launching a karate kick that nearly landed in Letterman's face. "I think I'm going to go check in on the Top 10," said Dave as he left his bizarro guest alone on the set. 
Ye
The artist formerly known as Kanye West has had a number of, shall we say, quirky talk show appearances in recent years. There was his eight-minute monologue on Ellen as the host sat there slackjawed, touching on subjects ranging from Picasso to Payless Shoes. He also had a classic on Jimmy Kimmel Live when Kimmel asked Ye why he believed Donald Trump cared about Black people. The response was several seconds of silence before Jimmy mercifully cut to commercial. 
Sandra Bernhard
Bernhard's appearances on the first iteration of Dave Letterman's show were more like wrestling matches than interviews. Part seduction, part poke in the eye, Letterman/Bernhard exchanges always promised to devolve into anarchy. It's a wonder she never devoured Paul Shaffer.
Kim Kardashian
Kim complained to Brit talk show host Alan Carr that no one believes she doesn't have booty implants. To prove it, she had Carr grope her behind to prove its authenticity. Klassy! 
Jessica Simpson
Simpson admits she was blotto during a 2017 appearance on Ellen, where she slurred her way through a rambling interview. Simpson was living proof of the old axiom: Math is hard. 
Joaquin Phoenix
A Hall of Fame weirdo talk show guest, Phoenix recently got into it with Jimmy Kimmel over a Joker clip that showed him berating the film's crew. But that can't top his David Letterman appearance when the heavily bearded Phoenix announced that he was leaving acting to become a rapper. He goes from seemingly confused to actually angry in an is-this-real? appearance for the ages. 
Andy Dick
Sure, he's been obnoxious on talk shows plenty of times but it's only when Andy insisted on fondling Ivanka Trump's glittery calves that Kimmel security had to physically remove him from the set. A true Dick move.
Drew Barrymore
Back in the days when she was a Hollywood wild child, Drew helped Dave celebrate his birthday by jumping onto his desk and flashing her Barrymores. "Thank God, he threw his head back and laughed," Barrymore wrote in her biography, Wildflower. "This was a true moment of freedom. And it got to be something fun rather than something wrong. Thank you for that, Dave." 
Nicolas Cage
How is it that Nic Cage can appear on a show talking about doing magic mushrooms with his cat and it seems like a perfectly normal Nic Cage thing to do?
Bobcat Goldthwait
Many people remember when Bobcat set his chair on fire on Leno's Tonight Show, earning himself a few thousand bucks in fines and a requirement to record public service announcements about fire safety. Who better? But that wasn't Bobcat's first act of talk show destruction -- he also vandalized Arsenio Hall's set to protest that show's cancellation. Dude loves to rip up some scenery. 
Andy Kaufman
No one was better at comedic discomfort than Andy Kaufman. The man who boasted about his ability to beat ladies at wrestling got his comeuppance from real-life professional wrestler (let that one sink in) Jerry Lawler on Letterman's show. Was the slap real? You be the judge. 
Dakota Johnson
It's not so much that Dakota does awkward interviews as she refuses to stand for hosts' bullshit. When Ellen sort-of-jokingly complained that she wasn't invited to Johnson's birthday party, Dakota called her out. "I did invite you and you didn't come." Ellen insists Dakota is wrong before her own producer admits that she was invited. And watching a red-faced Ellen squirm is what all good children deserve for Christmas every year. 
Madonna
Sandra Bernhardt's occasional talk-show tag-team partner took great pleasure in sticking it to Letterman in the 1980s. "Why are you so obsessed with my sex life?" was a typical opening, and then it generally devolved from there. How many guests have called Letterman a "sick f***" on the air? We can think of one.
Norm Macdonald
Norm was hilarious as a guest, but things could get extra-weird when it was someone else's turn to talk. Poor Courtney Thorne-Smith could barely promote her new Carrot Top movie (yes, there was a Carrot Top movie) before Norm becomes an agent of chaos and turns the entire show topsy-turvy.
Barack Obama
What better way to promote universal health care than a turn on Between Two Ferns? Delight as the President kicks Zach Galifinakis in the metaphorical crotch, claiming that running for President a third time would be nearly as dumb as making a third Hangover movie.
Paul Rudd
There's no better running gag in late-night comedy than Paul Rudd showing clips of his latest movie to Conan O'Brien. Mac and Me forever.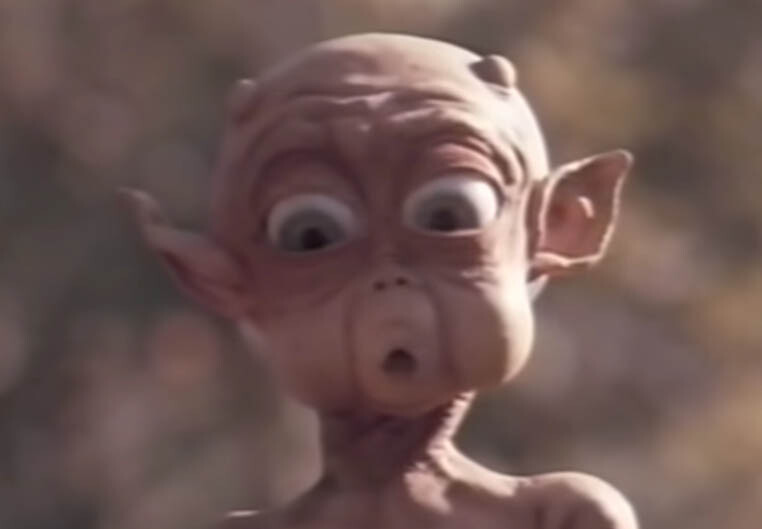 Kathy Griffin
Drew Barrymore did the whole stripping-on-Letterman bit better, but no one took longer to disrobe than Kathy Griffin.
Courtney Love
Our final body-baring guest is Love, who fake-flashed Letterman in 2004 and liked it so much that she kept going with several actual flashes over the course of her interview. It was a "whoa!" moment when Drew bared all in 1995, but this one barely registered an angry phone call from the FCC. 
Borat
No sign of Sacha Baron Cohen when it came time to promote Borat! Cultural Learnings of America for Make Benefit Glorious Nation of Kazakhstan. Instead, it was the titular character himself in a talk-show appearance that manages to flap the usually unflappable Dave. (Not many of Letterman's guests enjoy taking photographs of ladies while they make toilet.) And who knew Paul Shaffer was the biggest music star in Kazakhstan?
Farrah Fawcett
Poor Farrah was either inebriated or having a minor stroke during her 1997 Letterman appearance. There are several nominees for the interview's weirdest moment, but we'll go with the point where she stops speaking for several seconds to gaze at the skyline mural behind Letterman's desk. She gave a gobsmacked "wow," mistaking it for a real window with a view of New York below. 
Lady Gaga
During the pandemic, Jimmy Fallon got his guest Gaga on Facetime to announce a global benefit for healthcare workers. Except, oops, it really wasn't a convenient time for Gaga to chat. A confused Fallon, who clearly had prearranged the live interview, had to navigate his guest telling him, "it's just like a really weird time. Am I on TV?"
Bill Murray
There was something about Letterman's show that brought out the gonzo in Bill Murray. From performing Olivia Newton-John's Physical on Letterman's first-ever episode to popping out of a ginormous cake on the next-to-last, Dave could always count on Murray to bring the strange.
Tony Randall
Randall's comic persona on shows like The Odd Couple was an overly uptight, highly educated prude, the Frasier Crane of the 1970s. But Letterman gave Tony a chance to embrace his weirdo side, showing up on random nights for stupid stunts or Viewer Mail cameos. Who knew Randall was actually kind of cool?
Cher
If there was anyone who genuinely disliked David Letterman more than Madonna, it was likely Cher. It took Letterman years to get her to agree to appear on the show, primarily because she thought he was an insufferable asshole. And when she finally showed up, she told him to his face. In fact, it became a tradition.
Aubrey Plaza
From getting personal with Robert DeNiro's nipples to her summer of so many penises, Plaza has a singular gift for making talk show hosts hilariously uncomfortable. Many of the weirdo guests on this list have a signature clip -- Aubrey has compilation reels. All hail the Queen of Cringe.
Top image: Conaco
Scroll down for the next article