Saturday Night Live; Our Dream Cast (Of People Who Were Fired)
Saturday Night Live has long been the comedy mountaintop where the best of the best comedians in North America make their pilgrimage to stardom. From Murray to Murphy to Poehler, almost all of our favorite funny people have, at some point, paid their dues at Lorne Michaels' comedy Mecca.
But some of these comedians' stays were short-lived and ended in acrimony when Lorne unceremoniously booted them out of Eden. This article is for those rejects, rabble-rousers, and bad boys who couldn't play by 30 Rock's rules. This is the definitive Dream Team of fired SNL cast members.
Norm MacDonald
Starting with the Weekend Update desk, the late, great Norm Macdonald takes the first spot with his meandering, irreverent charm and killer O.J. Simpson jokes. As the legend goes, Norm was supposedly fired from the show for making too many wisecracks about former fugitive and NFL Hall of Famer O.J. Simpson, who was reportedly good friends with NBC executive Don Ohlmeyer.
Just a year and a half after Norm was removed from the show, Lorne Michaels perplexingly invited Norm back to host SNL which precipitated one of the boldest and most iconic opening monologues of the program's 47 years of broadcasts. Norm was always the kind of comic who took the threat of "don't joke about that" as a challenge, and his monologue skewering the hypocrisy of NBC is just one of the thousands of reasons that he's forever one of our favorite SNL alumni, discharged or otherwise.
Chris Rock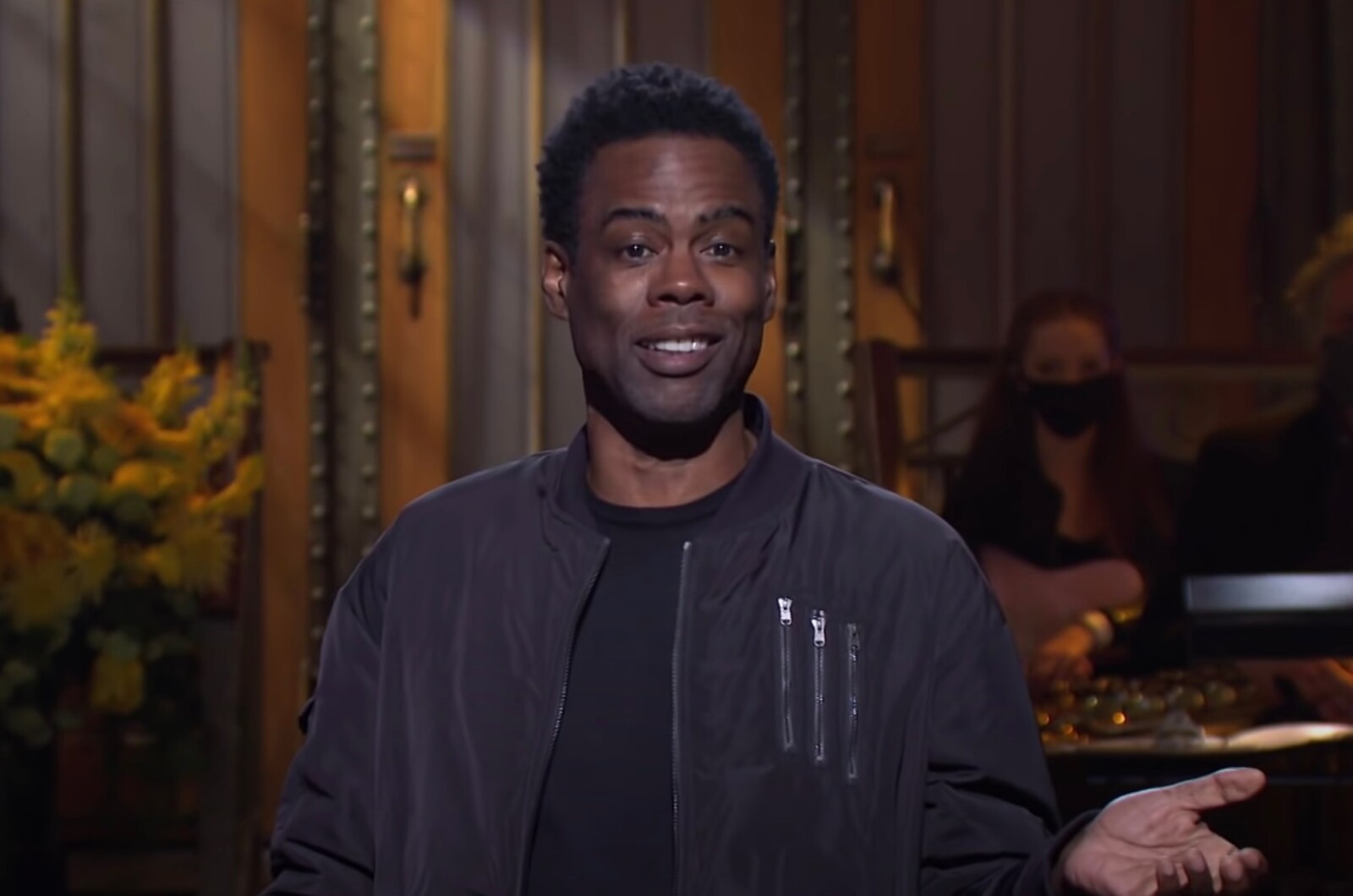 Neither the first nor the last comic to only reach their true potential after leaving Saturday Night Live, Chris Rock makes an appearance as our second pick. As part of the famous "Bad Boys of SNL" alongside Adam Sandler, Chris Farley, Rob Schneider and David Spade, Chris Rock starred on the show from 1990-1993 before his abrupt exit after he revealed to Lorne Michaels and company that he had recently accepted a part on In Living Color, a more hip, more current sketch show that SNL did not want poaching its cast members.
Chris Rock tried to follow in the footsteps of his mentor Eddie Murphy, who basically single-handedly saved SNL from extinction during the '80s. However, Chris could never quite crack it as a superstar on the show, and he felt uncomfortable with the kinds of roles that he, the lone black performer in a sea of white faces, was asked to play. In Living Color represented a culture change, in his words, "This s— is getting hip. This s— is getting blacker. This s— is getting f—ing rappier. SNL is still a pretty white show. When I got hired I was the first black guy in like eight years— and In Living Color was just hip. The s— was hot."
Sadly, just three weeks after SNL booted him for joining a competitor, In Living Color was canceled and Chris was left jobless. Don't worry though, he turned it around eventually.
Sarah Silverman
Lorne Michaels has a knack for finding diamonds in the rough and turning them into stars, but sometimes those diamonds are just a little too rough and could have used a few more thousand years underground. That awful, abused metaphor is pretty much what happened with Sarah Silverman when she joined the 1992-1993 cast of SNL at the spritely young age of 22 years old. As an inexperienced young comic, Sarah struggled heavily to fit in with the famously demanding comedy monolith, and the future best character in School of Rock got the ax after just one season.
"I wrote not a single funny sketch… The fact that Lorne Michaels saw anything in me at that age was impressive." Sarah Silverman admitted of her time on SNL. Supposedly, she was fired via fax, which today sounds more quaint than soul-crushing. Luckily for all of us, she found her footing in standup and honed her craft throughout the '90s, eventually becoming one of the defining voices of the acerbic, sarcastic, socially minded comedians of the Late-Clinton to Early-Bush era of comedy. 
Adam Sandler
Another star who would shine much brighter in his post-SNL career, The Sandman is the second member of "The Bad Boys of SNL" to make the list. Alongside Chris Farley, Sandler spent 1990-1995 working his way to the forefront of the program as one of the most unusual cast members in the show's history.
The recurring villain of this list is apparently Don Ohlmeyer, as the notorious producer behind the O.J. joke moratorium was allegedly responsible for the decision to cut Adam. Said Sandler of his axing, "There was a new guy running NBC (Don Ohlmeyer). He didn't like the young guys that much. He didn't like us… and he kept saying, 'We've got to get rid of them,' that 'nobody likes them.'" Sandler credits Lorne Michales for fighting to keep him, but with plummeting ratings, change was inevitable and Adam was let go.
Just like another one of Don Ohlmeyer's victims, when Adam Sandler returned to host the show years later, he used the opportunity to mouth off at his former bosses in the most Sandler-y way possible – by writing a novelty song about it. Watch out for a special cameo by another cut cast member.
Chris Farley
If it wasn't clear from the song, when Adam Sandler told his best friend Chris Farley that he got fired, Farley's response was "they got me too." Chris Farley was one of the most talented and iconic performers to ever grace the soundstage of 30 Rock, and he could be considered the defining SNL cast member of the '90s. Despite only appearing on the show from 1990-1995, Farley is one of the most recognizable faces in the history of the program and one of the greatest comedic actors of all time.
But that didn't stop Ol' Donny O. Sandler and Farley were cleared out to make room for a new wave of performers that included the likes of Will Ferrell and Darrell Hammond. While the new cast members were certainly not shoddy replacements, it's not outrageous to think that a show that runs 93 minutes with commercials every single weekend could make room for all the great '90s comedians to coexist. 
Chris Farley passed away just two years after leaving Saturday Night Live, and his death left an empty space in the comedy world that still hasn't been filled to this day.
Julia Louis-Dreyfus
The notorious JLD is the final entry on the list, and one of the most decorated comedic actresses of all time has probably the least fond memories of anyone on the Dream Team. Julia joined SNL in 1982 with her then-boyfriend, future-husband Brad Hall and spent three seasons on the show alongside such comedic cornerstones as Eddie Murphy, Billy Crystal, and Martin Short. In her third and final year on SNL, Julia encountered a writer who would last just the single season and whose own exit would be the stuff of legends for years to come. Julia Louis-Dreyfus met Larry David in the halls of 30 Rockefeller Plaza, and the stars aligned.
While Julia was on SNL, she struggled with what she called a "dog-eat-dog environment", saying, "I was unbelievably naive and I didn't really understand how the dynamics of the place worked. It was very sexist, very sexist." On her time spent with her future showrunner, Julia said, "(Larry David and I) bonded because he was as miserable as I was. I would go into his office and cry a lot. He would b----, and he would write sketches, and they would not see the light of day, and I was in all of them."
It would probably feel like punishment to Julia Louis-Dreyfus for her to get thrown into a SNL Dream Cast, but we'd love to see what one of the greatest sitcom actors of all time could do if given a fair shot at a sketch show again. We'd be blown away by a Tune Squad-esque SNL Dream Team of this caliber -- that is, until one of the Monstars steals Don Ohlmeyer's powers and fires all of them. 
Top Image: Broadway Video
For exclusive ComedyNerd content, subscribe to our spiffy newsletter:
Scroll down for the next article