'Saturday Night Live': 15 Lesser-Known Players Who Went On To Great Things
Welcome to ComedyNerd, Cracked's daily comedy Superstation. For more ComedyNerd content, and ongoing coverage of the Iran/Contra Affair, please sign up for the ComedyNerd newsletter below.
They did it! They nailed their auditions, and became Saturday Night Live cast members. Then for whatever reason, most of them quit or were fired during or after their first season.
Luckily, that was just the beginning. Whether they had nice or not-so-nice things to say about their tenure on SNL, these 15 former cast members went on to do some pretty amazing things.
Christopher Guest
Just after 1984's mockumentary This is Spinal Tap, Christopher Guest joined the SNL cast. He only lasted one season, but is best remembered for his synchronized swimming film with Harry Shearer and Martin Short, that is still regularly replayed in SNL clip shows and anniversary specials.
Since then, Guest's work as a filmmaker has established him as one of comedy's greats. Films like Best in Show, A Mighty Wind, and Waiting for Guffman are among the gold standard for modern comedies.
David Koechner
From 1995 - '96, David Koechner had a few memorable characters, like British Fop, Fagan, but with the addition of Will Ferrell, Cheri Oteri, and Darrell Hammond, he was let go after one season.
Koechner went on to create more memorable characters in film, like sports reporter Champ Kind in Anchorman, and traveling salesman Todd Packer of The Office.
Tim Robinson
Tim Robinson began as a writer, and was bumped up to a performer in the 2012-2013 season. His Z shirt commercial with Kevin Hart was one of his more memorable pieces, but after that one season he was bumped back down to the writing staff for just one more season.
Now the creator of the highly successful and enjoyable Netflix sketch show, I Think You Should Leave, Robinson's sketches have two lives: the first when they air, then when they blossom afterward, on the internet. There is even a dedicated I Think You Should Meme generator now, and the show has 98% on rotten tomatoes.
He revealed later on Late Night with Seth Myers that a few of his I Think You Should Leave sketches were originally pitched to and denied by SNL.
Robert Downey Jr.
He had a serious rise to fame after SNL, tanked it, and rose again.
At just 20 years old, Robert Downey Jr. joined SNL for the now-infamously horrible 1985-86 SNL season. Like many other cast members that year, his first season was also his last.
He and Jimmy Fallon traded some bad SNL moments.
With two Academy Award nominations, three Golden Globes, and having singlehandedly saved the MCU as Iron Man, he's become one of Hollywood's most well-known actors.
Joan Cusak
When Lorne Michaels returned to produce SNL in 1985, he hired all new cast members, but sadly Joan Cusack was one of the many 1985-86 casualties.
She recovered well after SNL, going on to earn Oscar nominations for her roles in Working Girl and In & Out, and was nominated for an Emmy for her role in Showtime's Shameless four times before winning in 2015.
Ben Stiller
Stiller joined SNL In 1989, at 24 years old. He lasted less than one season, before quitting and moving to Los Angeles to pursue a movie career.
He's had several successful turns as a director, producer and actor since then. Most notably, There's Something About Mary, Zoolander, Tropic Thunder, and the Meet the Parents and Night at the Museum franchises made him a household name.
Damon Wayans
Damon Wayans's promise as a sketch comedian was undeniable, and after being fired in his first season for purposely sabotaging a sketch, he kept the sketches coming on four seasons of In Living Color.
This helped ensure a long career as a comedic actor with future roles in Last Action Hero, Major Payne, Bullet Proof, the TV series My Wife and Kids, and more recently, the Lethal Weapon TV series.
Robin Duke
Duke was a cast member from 1980 to 1984, and played a slew of characters alongside Eddie Murphy and Joe Piscopo.
Her most frequent character was Wendy Whiner in "The Whiners" with Piscopo, and the two appeared ten times. Duke also made two appearances as the blonde-mohawked Mrs. T alongside Mr. T.
Following her SNL departure, Duke appeared in 1993's Groundhog Day as well as Multiplicity, Stuart Saves His Family, and shows like The Outer Limits, Boston Common, and Monk. More recently, she had multiple appearances in Schitt's Creek, as Wendy Kurtz, owner of The Blouse Barn.
Harry Shearer
Like the other stars of This is Spinal Tap, Harry Shearer joined SNL shortly after its release. It wasn't his first time on the show, as he was also a member of the 1979-80 cast.
After his second stint at SNL, Shearer went on to what he'd become most known for… A staple of The Simpsons, providing voices for Mr. Burns, Waylon Smithers, Principal Skinner, Ned Flanders, Reverend Lovejoy, Kent Brockman and Dr. Hibbert.
Julia Louis-Dreyfus
As a cast member from 1982 to 1985, Julia Louis-Dreyfus had a decent little stint, but makes no secret of the fact that she was pretty miserable behind the scenes.
Her last year on SNL coincided with writer Larry David's first and only year on the show. The two became friends, and five years later David convinced her to join the cast of a certain sitcom with Jerry Seinfeld.
Her roles on Seinfeld, The New Adventures of Old Christine, and Veep have resulted in 11 Emmy wins, and in 2018, she received the Mark Twain Prize for American Humor.
Catherine O'Hara
With the absence of Lorne Michaels, Dick Ebersol made some serious SCTV poaching efforts, and was somewhat successful with Catherine O'Hara. She signed up for the 1981 season, but lasted only a couple weeks.
O'Hara said, "I got called for Saturday Night Live. I went. It was in the summer. They were just starting to write the next season. Then Andrew Alexander (the head of SCTV) called. He had a deal with NBC, same network. Then I had to go to the SNL producer and say, 'I'm sorry, my family needs me. My family is calling.'"
Since then, the resume is pretty thick for O'Hara. With Beetlejuice, the first two Home Alone movies, Christopher Guest movies, and more recently, six seasons of Schitt's Creek.
Gilbert Gottfried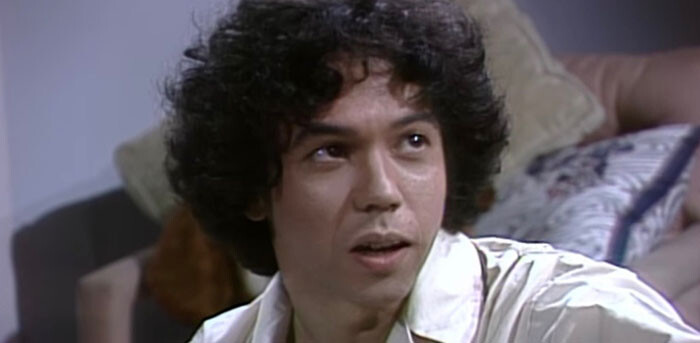 In 1980, Lorne Michaels had just left SNL, and associate producer Jean Doumanian took over. Gilbert Gottfried joined the show for what was a pretty dismal season, and after only twelve episodes, Gottfried and several other cast members were fired.
Gottfried has kept his stand-up career going ever since. His appearances on The Howard Stern Show and Comedy Central's Celebrity Roasts established a solid following, and voicing Iago in Disney's Aladdin endeared him (and his voice) to a younger generation.
Randy Quaid
When he joined that 1985-86 season of SNL, Randy Quaid was already kind of a big deal, since he had already earned an Oscar nomination for his supporting role in 1973's The Last Detail.
He too was let go, and although his recent years have been on the stranger side, he received a Golden Globe in 1987, and had some huge roles in Kingpin, Independence Day, and as Cousin Eddie in National Lampoon's Christmas and Vegas Vacations.
Janeane Garofalo
Garofalo was already an established actor and comedian when she joined the cast of SNL in 1994. She likened the experience to a fraternity style hazing, and was leaning heavily on cigarettes and Stoli to get her through it. She left the show after only a few months.
Her stand-up career never missed a beat, her work on The Larry Sanders Show earned her two Emmy nominations, and roles in movies like Reality Bites and Wet Hot American Summer established her as a cult icon.
Laurie Metcalf
In 1981, Laurie Metcalf made her SNL debut in one video. Then that was it. That's all she got to do.
A writer's strike forced the show into hiatus directly following her one episode, and when SNL resumed, it did so without her.
Though her time on SNL was brief, Metcalf went on to win three Primetime Emmys for her role as Jackie Harris on Roseanne, two Tony Awards, and her role in Lady Bird earned her an Academy Award nomination for Best Supporting Actress.
Top Image: Gage Skidmore/Wikimedia