Websites were hacked, racist diss tracks were recorded, ransomware was coded, and war memorials were defaced. And then on March 15, a white supremacist live-streamed himself saying the phrase (in a possible troll move to cause confusion, we still don't know) before shooting up two mosques in Christchurch, New Zealand.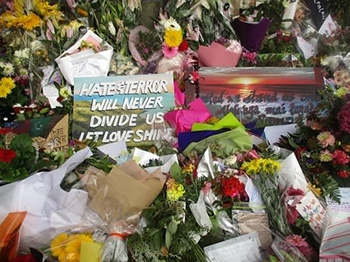 Natecull/Wikimedia CommonsWe somehow doubt this garnered too many new viewers.
After the shootings, in which 51 people died, the wider YouTube community walked back from promoting the meme, while PewDiePie later asked his followers to let the whole thing end.