Let's provide some desperately needed context. Natalia Grace came to America from Ukraine in 2008, and lived with several foster families before being adopted by the Barnetts. Because of incomplete records and her rare form of dwarfism, it was unclear how old she was, with one doctor's 2010 tests saying she was eight, but another doctor in 2012 estimating that she was 11. But in 2012 the Barnetts, possibly with the help of a sketchy doctor, somehow convinced a court to have Natalia's age legally changed to 22. Hey, maybe she was 10, maybe she was really 11, or maybe she could buy a case of Smirnoff coolers and hit college parties. Who could really say?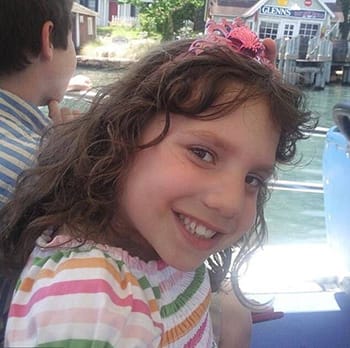 Kristine BarnettPictured: someone old enough to get a home loan, apparently.
Natalia was told to tell people she "looked young" if questioned about her age, and then, a year later, she was abandoned in an apartment with some rent paid and told to fend for herself while the Barnetts moved to Canada. (Jake was studying at the Perimeter Institute for Theoretical Physics in Waterloo.) What followed is unclear -- there are many, many questions that won't be answered until the Barnetts' 2020 trial -- but the girl's new neighbors stepped in to help her, and no one was able to piece the whole story together until 2019.