You know, octopi, crabs, jellyfish, lobsters -- that sort of thing. The kicker? Sartre apparently OD'd so brilliantly that it took years for the imaginary aquatic animals to wear off. They stuck around so long that he made friends with them. As he described it in an interview:
"I got used to them. I would wake up in the morning and say, 'Good morning, my little ones, how did you sleep?' I would talk to them all the time. I would say, 'OK, guys, we're going to class now, so we have to be still and quiet,' and they would be there, around my desk, absolutely still, until the bell rang."
What we want to know is how Nickelodeon ended up with the rights to Sartre's underwater friends, and why they replaced him with a talking sponge.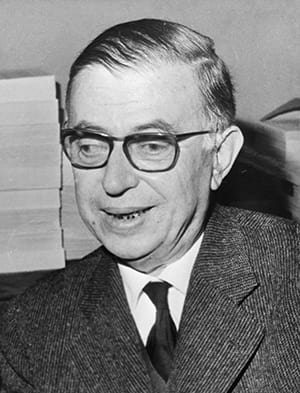 Dutch National ArchivesWho has a Nobel prize and loves mescaline? Jean Paul Sartre!