Meanwhile, Thanh went on live TV and said that he had a "change of heart," although his asylum lawyer argues that he was under duress. No one can say for sure, but looking at his eyes here ...
Trinh Xuan Thanh via AP
... and here ...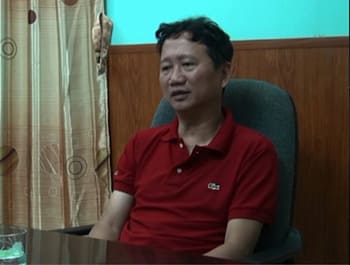 VTVThat's the look of a guy with a good idea of what's going to happen next.
... makes a pretty strong argument.