"But wait! I have more products that suckers like you seem to love! At less-than-reasonable prices!"
When Coca-Cola first introduced their "healthy" beverage Vitaminwater, its slogan was "vitamins + water = all you need." That equation was missing eight teaspoons of sugar and 120 calories per bottle, it turns out. But Vitaminwater's false advertising didn't stop there. The drink had also claimed it would improve the drinker's metabolism, boost their immune system, and reduce the risk of eye disease. Given a few more years, they could also have promised to grow your hair back, make your nails as sharp as talons, and let you see a whole new color.
It didn't take long for daughter company Glaceau (which is French for "garbage fountain") to be sued for misleading the public with their advertising. But that wasn't the case, according to Coca-Cola's lawyers, because "no consumer could reasonably be misled into thinking Vitaminwater was a healthy beverage." Essentially, their legal strategy was to call anyone who thinks drinking a Coca-Cola product wouldn't give them diabetes a goddamn imbecile. And honestly, what kind of rube would think that this drink ...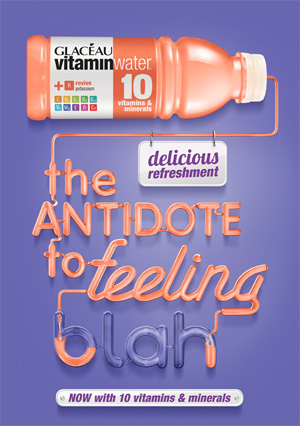 Coca-Cola