We got ourselves a cat in a business suit, and probably some impending hijinks. One thing we know for sure: No movie with a poster that adorable revolves around a family tearfully discussing pulling the plug on their brain-dead father.
EuropaCorp... *WaAaAacKy rEcoRd ScRatCH*
Obviously, a lot of kids movies contain sad scenes, but in the 4/10ths of a second we devoted to thinking about what this movie might be about based on that poster, we definitely didn't think "heartbreaking DNR debate" would be in there. Even worse, they didn't get the medical stuff right!
IMDB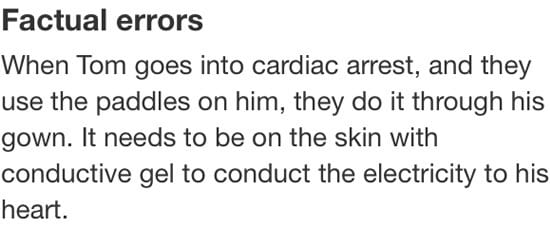 IMDBOr the directing stuff ... or the acting stuff ... or the-