"Yeah, animal cruelty really gets under my skin, you know?"
Some inks use resin from shellac beetles for binding, which might be less horrible in the vegan/vegetarian sense, but is still skin-crawlingly gross. Fortunately, vegan tattoo inks do exist, but according to The Atlantic, "outside veggie hotspots like New York City, Portland, and Los Angeles, they can be hard to find." We're gonna assume all the cool kids with vegan tattoos knew this and carefully vetted their ink, lest they become a living, breathing example of irony.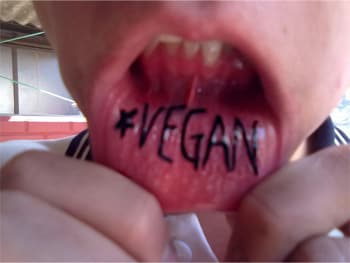 via Tattoos Hut
"And now to read the Wikipedia article on tattooing and take a big sip of delicious ink ..."