That's fine. It's not your job to have the precise definition of terrorism memorized. That's the job of lawmakers, security agencies, and judges. And considering that they talk about terrorism so much, you can be pretty sure that they know exactly what it is, right?
Nope!
The State Department does have a specific definition of terrorism, and it's this: "The unlawful use of force and violence against persons or property to intimidate or coerce a government, the civilian population, or any segment thereof, in furtherance of political or social objectives." Sounds pretty cut-and-dry, until you start trying to define things like "political or social objectives."
U.S. Dept of State
"By my definition, the State Department are terrorists!" -- an argument
one could make
For example, the 2013 Boston Marathon bombers were terrorists, while Elliot Rodger -- the guy who shot a bunch of people in Isla Vista the following year because he hated feminists -- was just a bog-standard piece of shit. What makes them different? The truth is that the definition of terrorism is murky, even among lawmakers.
There has been a lot of debate over whether Dylann Roof, the neo-Nazi recently sentenced to death row for gunning down nine black people, is a "terrorist." And then there's the 2015 shooting in Colorado, where a man killed three people in a Planned Parenthood clinic in protest against abortion. The Colorado governor, a Democrat, deemed the shooting an act of terror -- but it wasn't legally pursued as such.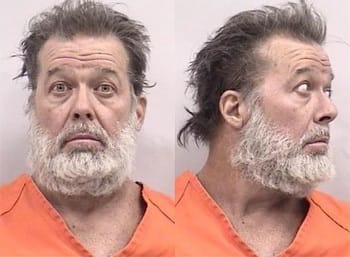 Springs Police Department