And what about those giant armored dudes from Bioshock, the Big Daddies? We never found out what they look like, even when you got to play as one.
2K
You're the one on the right. It'd be kind of a fucked up game if you weren't.
So what does that hulking monstrosity look like inside its diving suit? A slimy, wrinkled walrus man? A swarm of shrieking plankton? A ... lens?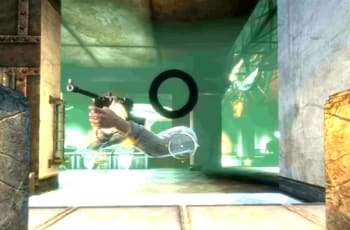 2K
Hint: It's the last one! The disappointing one!
Then there's the dude from Crysis 2. He seems like a pretty generic character, DEFAULT DEATH CYBORG #3. But if you look at him from another angle he's anything but generic.
EA
He is highly advanced warfare taffy.