So do the other heroes realize the error of their ways and relegate Doctor Light to the due process that makes American democracy great? Nah, they just decide to mind-wipe Batman as well, thus tying up the whole story into a neat little rape-apologist package.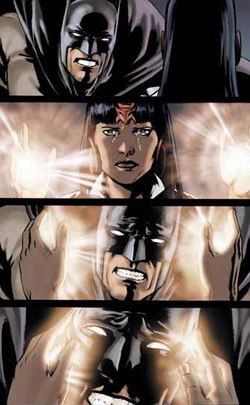 DC Comics
"Add in a memory of me beating him at Monopoly."
"Superman, I don't think we really-"
"Add it in."